The Permanent Representative of Russia to the UN, Vitaly Churkin, presented at one of the meetings materials on the shipment of oil stolen by militants from Syria and Iraq across the Turkish border. The meeting of the UN Security Council was devoted to curbing the financing of terrorist organizations. According to Vitaly Churkin, the sale of hydrocarbons from the territories controlled by DAISH (ISIL) continues today.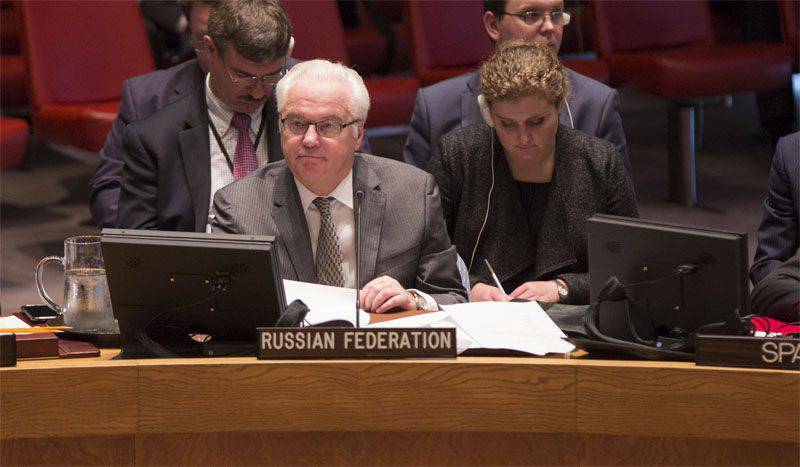 RIA News
cites a fragment of the statement of the Russian permanent representative to the UN:
The largest volume of petroleum products is sold through Turkey. In most cases, for the transportation of oil tank trucks are used, going through the border points "Karkamysh", "Akchakale", "Dzhilvegezyu" and "Hendzhupynar." The number of tankers in the thousands. They are supplied to ISIL by a number of Turkish companies, including Seria (Konya) and Sam Automotive (Antakya).
Large volumes of oil purchased from militants are delivered to the refinery of the Turkish campaign
Turkiye Petrol Rafinerileri AS
(Tupras), located in Batman. According to Vitaly Churkin, the main volumes of oil are shipped through the Mediterranean port of Ceyhan. The total volume of illegal trade is at least 1,5 million dollars daily.
According to the Permanent Representative of Russia to the UN, Turkish companies associated with illegal activities to trade in oil, stolen by ISIS militants, may be subject to international sanctions.
In addition, Vitaly Churkin noted that ISIL is also establishing other channels for financing its activities. We are talking about trade in cultural property, the slave trade, as well as the use of slave labor for growing crops for the purpose of their further sale to foreign markets.