The commander-in-chief of the NATO armed forces in Europe, Philip Breedlove, declared the alliance's readiness to "provide enhanced assistance" to Ukraine, reports
RIA News
referring to the press service of Petro Poroshenko, who today visited the headquarters of the commander in chief.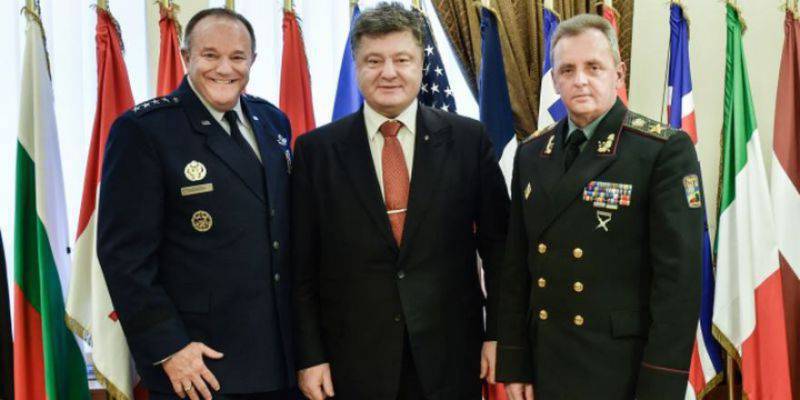 "General Breedlove highly appreciated the existing level of interaction with Ukraine. He confirmed the readiness of NATO to provide enhanced assistance in order to confront modern challenges facing the Ukrainian state, "the release says.
As noted in the press service, "Poroshenko stressed that cooperation with the United States and NATO, aimed at strengthening the defense, is of great importance for Ukraine."
"For Ukraine, cooperation with NATO is one of the priority issues for strengthening the country's defense," he added.
It is also reported that during the visit, the president "discussed with NATO representatives the involvement of the alliance in reforming the security and defense sector of Ukraine in accordance with NATO standards, as well as continuing joint exercise programs and strengthening the defense potential of the country's armed forces."
Earlier, Poroshenko said that Ukraine "will be able to hold a referendum on joining NATO in seven years."