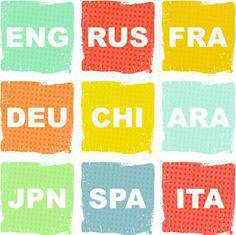 This topic has repeatedly appeared on various forums, it was very hotly discussed. I decided to throw in my "two cents." This issue has sharply escalated in the post-Soviet space with the collapse of the USSR: new, independent states emerged, and they all rushed to introduce national languages ​​as state languages. The explanations were made up of quite "logical" ones: we were insulted, oppressed, discriminated against and "Russified", but finally the hour of "national revival" struck. And everything will now be in the proud local dialect (no matter what). In response, it was heard: "But what about our friendship and interethnic communication?" "Here you have your" friendship "and the prison of the nations!" - rushed in the opposite direction. In general, a lot of politics, a lot of emotions and a lot of shouts.
I would like to look at this extremely politicized issue from a purely technical point of view. Language, first of all, is not a means of political games, but a means of communication. It is a tool. We all (or almost all) use Windows & Office created by the "enemies" (well, or their clones). The Russian people are undoubtedly talented, so let's "cut down" our "axis", our Internet and our office programs. Why not? And we, including the computer, will proudly and arrogantly look at foreigners. I think everyone understands what problems this will bring. The main issue is compatibility. We can find ourselves on our sovereign information island, which is definitely not gut. A similar problem arose in the USSR at one time with the distribution of radio frequencies, which had its consequences. Or let's say - different voltages in outlets and different outlets in different countries (which is also not very fun).
But the language is much more complicated and sad. Why? I'll explain now. As we well know from Russian classical literature, at the end of the 19 and the beginning of the 20 centuries, Russian gymnasium students were plagued with Latin and ancient Greek. What for? At that time, they were "dead" languages, and very long dead. In the Hungarian parliament in the 19 century, speeches were not made in German or Hungarian, but in Latin! "Yes, is it done in this world?" For what sins? Moreover, even today, more than fifteen hundred years after the fall of the Roman Empire, physicians and lawyers learn Latin. Is this a conspiracy? Not really. Moreover, the whole of medieval Europe wrote documents and scholarly treatises in Latin.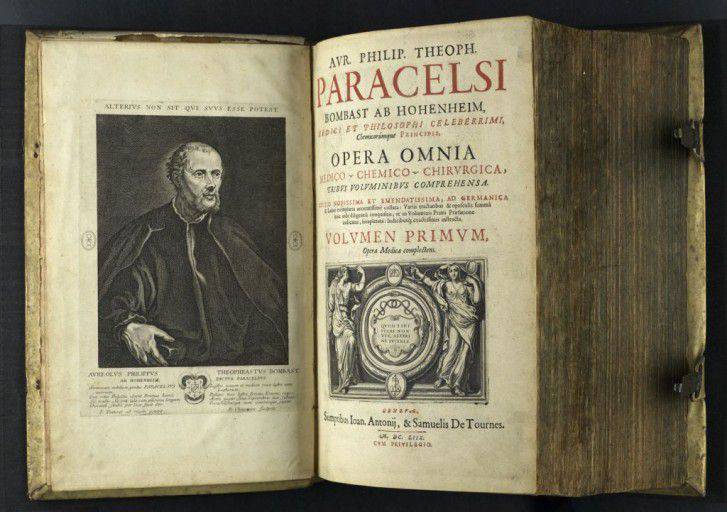 They did not have a national identity? It was. There was no language. How so? That's how! A language is a kind of apparatus that you need to create before using. To ask for a loaf of bread or to express your tender feelings, you don't need a special apparatus, but to draw up a peace treaty or a medical treatise ... Only Latin saved medieval scholars and politicians. Latin was used precisely for the simple reason that it was an "intellectual" product of a thousand-year-old Roman "Reich". In the course of the creation and management of the Roman Empire, a rather complicated conceptual and terminological apparatus was developed, which was captured forever in "golden Latin".
Nothing like the native dialects of the "barbarian kingdoms" could not boast. Even then, there was a gulf between the "national moy" and the language of the empire. And byzantium? Byzantium used variants of the Greek language. And just somewhere more than a thousand years after the fall of Rome, the transition to the "national" languages ​​in official circulation begins very carefully. There was another reason why Latin and Ancient Greek remained in active circulation for so long: libraries. All that remained to us from antiquity, as a rule, was in those same two languages. Everything that was written later was usually weaker (significantly) and was also written in Latin. After all, an educated person wants, as a rule, something to read before going to bed (something clever). And it was possible to read, for example, Aristotle (the author's version). Therefore, boys from good families taught ancient languages.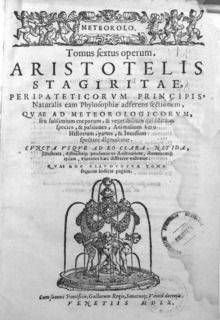 The same is characteristic, for example, of the French language: in the 18 century, every self-respecting educated person in Europe owned French to one degree or another. And the point here was not in the "servility" before Paris, just the whole intellectual life, all the novelties in literature and philosophy were created, as a rule, in French. And in order to keep up with life, people throughout Europe were learning this language. Such things, pure pragmatism. And even for Russia, the beginning of the 19 century, knowledge of French or German was necessary for participation in intellectual life: Russian philosophy and literature in large volumes still seemed not to exist. That's where the legs grow from this issue, but the point is not in fashion and not in politics. By the end of the 19 century, the number of people in Russia fluent in French or German was significantly reduced: it became possible to read Russian. That is, to use a language, you need to have some kind of "library" of knowledge in a given language, and it is actively updated.
"And what about translations?" - you ask. The joke about "the bare conductor running under the car" is well known to everyone. There is a wealth of information on the Internet about "curves, oblique and incorrect" translations of games. People zelo swears. And the people, as a rule, do not know languages, but consider that the work of a translator is something like the work of a Tajik janitor. "Meti cleaner, less chatter." In fact, a correct, competent translation of a literary, and especially philosophical, text is a titanic work (most often Sisyphean). Those. it is necessary to be fluent in two languages, to know them to the subtleties and translate the text per hour by line. Otherwise it will be fierce, I guarantee. I recommend to read how hard it was to translate "Alice in Wonderland" into Russian (And they still didn't translate! It is impossible to translate it!) Further, when translating due to the lack of a concept in their own language, all sorts of "things in themselves" and Zeitgeist appear ... In 18, the happy streetie, when all the shkolota worked in the field, and smart people did not bother with translations, learned the language of Voltaire and Rousseau, read their work and in French discussed the reading with those who knew this language. Heavy was the time for the trolls. So translation is not an option. Rather, the output, but very complex and limited.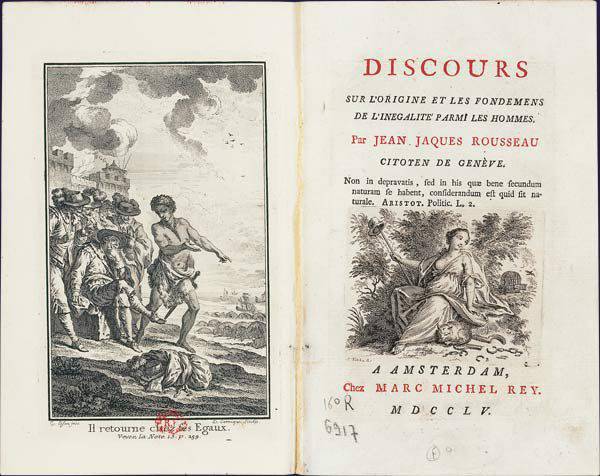 For the language to live, grow and develop, you need to create on it. That is, a language must constantly create a suitable product. Example: the USSR was the leader in mathematics, and American mathematicians were learning Russian. Well, understand, no one will learn the language for the sake of the language itself. We must have something that one could read, see, listen to. And what is not in your native language in a similar capacity. Italian opera in Europe, Persian poetry in the Ottoman Empire ... Turks and Persians are enemies forever, but Turks taught Farsi and read Persian kasyds and ghazals ... Turks hated Persians, Farsi, verses in Farsi and those who read them, but ... in Ottomans such there were no poems. And they quietly jammed alcohol and also quietly read verses in Farsi ... We do not understand this - savages, sir. That is, it is not the language itself that is important, but the information available on it, the interlocutors. In parallel with the Latin and ancient Greek in the era of antiquity, there were hundreds of languages, what do we know about them?
Thus, the transition to the national language in the 21 century is a rather risky business. Take for example the African continent: everyone speaks, as a rule, either in English or French, there is still a Portuguese version. I am talking about the educated elite of these "states". Usually, the head of any state of Equatorial Africa is free to scratch it in French, and cleaner than the French themselves (a matter of prestige). And the "simple people" - yes, the people "returned to the roots." And pops in local dialects so that the ears are laid. Nobody understands them, but no one needs it. Take the New World: Canada and the USA - English, tricky French Quebec, further south of the Rio Grande, everyone speaks Spanish. Brazil - in Portuguese. There are no "local" languages ​​in the menu. Suddenly.
History
India has more than five thousand years. Once again - 5 (five) thousand years. The population of India is about one billion three hundred thousand people. Assess the scale of power! By the way, I have no one else hint. So, there are two main languages ​​(officially) in India. Hindi and English. Do not believe? The language of the colonialists? Shakespeare on Gilyak? Somehow it didn't grow together with "Gilyaka", so the national government works in Hindi and ... English. Despite the not illusory famines, which the "enlightened navigators" regularly arranged for the Hindu workers. Five thousand years of history and such a rejection of national identity. Yes, sir, Gandhi is not Poroshenko, not at all Poroshenko and not even Yushchenko. Even to compare these politicians is ridiculous.
And the reason is the same - "melodious and melodious" Hindi was not quite suitable for solving managerial issues of a great power, that's why they took "English". Language murderers, oppressors and colonizers. Purely for pragmatic reasons. Language separately, Britons separately. And even today, all educated Indians consider it their duty to learn the language of "William of our Shakespeare", which makes it easier for them to integrate into the global world and earn much more. You see, what's the matter, language is just a kind of tool (not a goal, but a means). For work, we usually use the tool that is more convenient. It is possible, of course, to clog small carnations only with an ice pick, but nobody does this. We all know that Japan is a powerful modern industrial power. And the Japanese, of course, speak Japanese. All this is true, but in general a significant part of the words of modern Japanese (up to one third) is tracing from English. The development of the industrial empire proceeded very rapidly, and the Japanese simply borrowed English words, pronouncing them, of course, in their own way. As a result, modern Japanese is a fun mixture of archaic hieroglyphs and primitive cripples with English expressions.
So I don't find any good examples of catch-up development with "my own language" like this. China, he knows, is very, very, very big. And there the whole production, the case is unique. But nevertheless, the Chinese elite are actively learning English. Life de facto develops so that the French language has a future, and the Breton language does not. And it is useless to take offense at fate. By the way, it is the understanding of this fact that explains the ban on the Russian language in the Ukrainian "state". The "Founding Fathers" understood perfectly: if you make 2 state language, then Russian will steadily push out Ukrainian. That is why an active struggle was waged against the Russians. A citizen of Ukraine could choose any of the two languages, if it was Ukrainian. By the way, as further events have shown, because of the precariousness and fragility of the Ukrainian state, knowledge of moving becomes relevant only in comedy shows. Well, if foreign managers are openly appointed to Kiev, then what is this "Ridna Mova"? What are you talking about? As life has shown: no one in the world will learn Georgian, Tajik or Estonian. I do not need it to anyone interested. The same applies to Ukrainian writing - it is futile. The Moldavian language, the Turkmen language - all this, of course, is very pathetic, but it isolates the population on the "language island". A vivid example of this: "a fragment of the Soviet empire" - the Ingalinskaya NPP, which turned out to be after the collapse of the USSR in an independent Lithuania, and so, even before its solemn closure, the Lithuanian government demanded that all station documentation be translated into Lithuanian. It is clear that both the staff and the documentation were Russian. The station was atomic. And some idiots wanted to translate all this into Lithuanian. Power is Lithuanian! Hence, the nuclei of atoms, too, Lithuanian!
Then it was even funnier: in Lithuania, the station was simply closed and the energy balance went to minus. And in neighboring Belarus, Rosatom began to make new nuclear power plants, just nearby. And Russia took a step of goodwill: it conducted a kind of hearing for Lithuanians, where they could ask questions about the upcoming construction site. Released a complete bummer. The hearings were held in Russian (the first nuclear power plant was created in Russia!), With translation into English. But the aborigines in the mass understood only Lithuanian. By the way, why should not independent Ukraine promote its production all over the world with nuclear documentation? What is the problem? The problem is that an independent Ukraine is not in a position to offer anything, anywhere. And who needs after this her mova? Approximately the same applies to Kazakhstan - the Russians are slowly leaving from there, the state is moving little by little to Kazakh ... The result is a bit predictable. For Kazakhstan, the transition to Kazakh is the path to the destruction of Kazakhstan. But all this will become clear much later, when it will be too late to "twitch". The question is not in the origin of the language, not in the grammar and not even in the vocabulary. It is a matter of generations of "knowledge libraries". An ordinary person, as a rule, well can speak only one single language, alas and oh. So, for example, almost all of Latin America speaks Spanish, a rich culture has been created, a lot of films, books, plays and poetry. What is in Kazakh? The paradox was that almost all post-Soviet countries had to save Russian as a state purely out of "selfish" considerations.
As we know, they chose the exact opposite for political reasons, the results were not long in coming. Mass study of English, how Saakashvili dreamed? Very expensive and impracticable. By the way, many in the Caucasus and Central Asia hoped that good America would create there (at its own expense, of course!) A system for teaching its language. Funny they are, these aborigines. America had its own expense charity does not suffer. It costs money, big and serious money, and why? By the way, even Azerbaijan has translated its language from Cyrillic into Latin: a powerful step that characterizes the highest intellectual level of those who took it. The problem is the same - the data library. These countries as a whole are ruled by people for whom the language is a means to order a cake, or two cakes, or a lamb, or to sing a cheerful song. The rest is as if they do not know. And these very "free peoples" await an incredible cultural and intellectual flourishing. I guarantee it. "We see far, because we stand on the shoulders of the titans." Well-known, even famous phrase. And imagine that you are forced to use only the intellectual baggage of your fellow tribesmen and contemporaries. Only Pelevin and "Brilliant", only hardcore. How quickly do you degrade to the level of the plinth and start singing funny songs about three lonely sheep in an endless sky like a steppe? So, Latin in the Middle Ages was taught just then, to rise above this most eternal, like the sky, intellectual skirting.