The head of the defense committee of the Georgian parliament, Irakli Sesiashvili, today denied reports of upcoming terrorist acts in South Ossetia, including against Russian military, by militants returning from Syria to the Pankisi Gorge, the newspaper reported
Look
.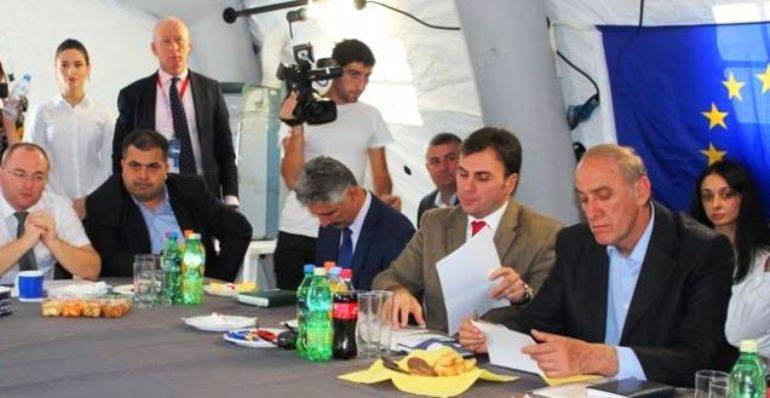 Meeting at Ergneti
"We are not the authority that deals with state terrorism. These statements are an absolute provocation, "said Sesiashvili.
On the eve of the representative of South Ossetia, David Sanakoev at a meeting in the framework of the "Incident Prevention and Response Mechanism", which was held in the Georgian border village of Ergneti with the participation of mediators from the EU and the OSCE, said that fighters returning from Syria to the Pankisi Gorge are planning to , armed provocations on the Ossetian territory. The attacks will be directed at civilians, border guards and EU patrols.
According to Sanakoyev, they received this information from law enforcement agencies.
"Terrorists are considering options for their abduction," he said. - They also do not exclude shelling of people or the territory of South Ossetia and Georgia from mortars and small arms
weapons
. The goal of the militant actions is to create an additional focus of tension and exacerbation of Russian-Georgian relations against the background of Russia's operations in Syria. Militants are coordinated by Syrian citizens and ISIS members. "
According to the newspaper, "from Pankisi in Syria, fighting on the side of ISIS from 50 to 100 citizens of Georgia, among them - reputable field commanders."