A large-scale raid by the Belgian police ended with the detention of 10 people immediately. All of them, as reported by the Belgian media, are suspected of terrorist activities or links to terrorists.
RIA News
cites a statement from the Belgian federal prosecutor's office:
In the case of the federal prosecutor's office about terrorism, not related to the terrorist attacks in Paris, at the request of the forensic investigator Mechelen specializing in terrorism, 11 searches were conducted this morning in the Limburg region, more precisely in Dilsen-Stokkem, Maasmechelen, Al, Huthalen-Helchteren and Maaseik. Ten people were detained for interrogation.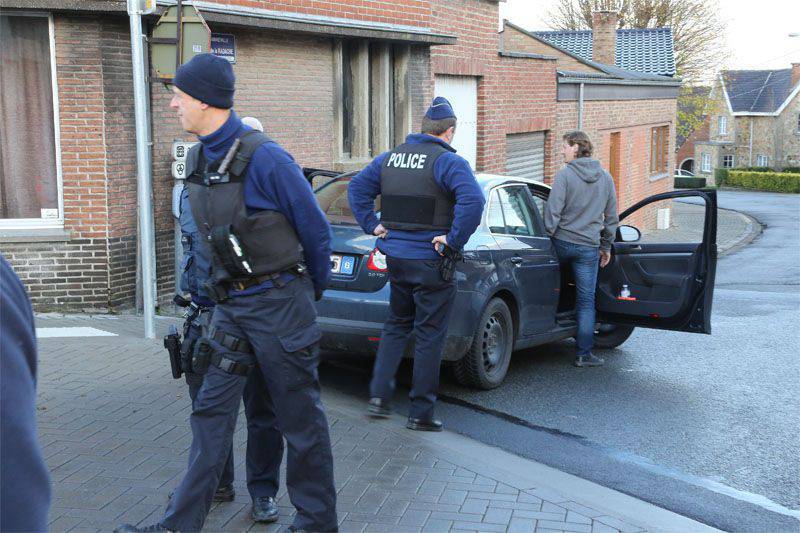 However, it is not reported on what criteria the Belgian police determined the probable belonging of the detainees to the terrorist underground, especially considering the fact that the Belgian federal prosecutor's office claims that during the search in the apartments of detainees
weapons
, ammunition, explosives and prohibited literature. Such detention is more like the desire of the Belgian law enforcement officers to wage the war on terrorism on an imaginary front, while in the sensational Molenbeck thousands of people from Africa and the Middle East have tens of thousands of guns in their hands. And for some strange reasons, the Belgian police do not detain these persons.
Recall that the French authorities claim that the attack in Paris was organized by people who lived in one of the districts of the Belgian capital - in the same Molenbeke.