The Russian Aerospace Forces before the end of this year will receive another 4 bomber Su-34, reports
MIC
with reference to Interfax-AVN.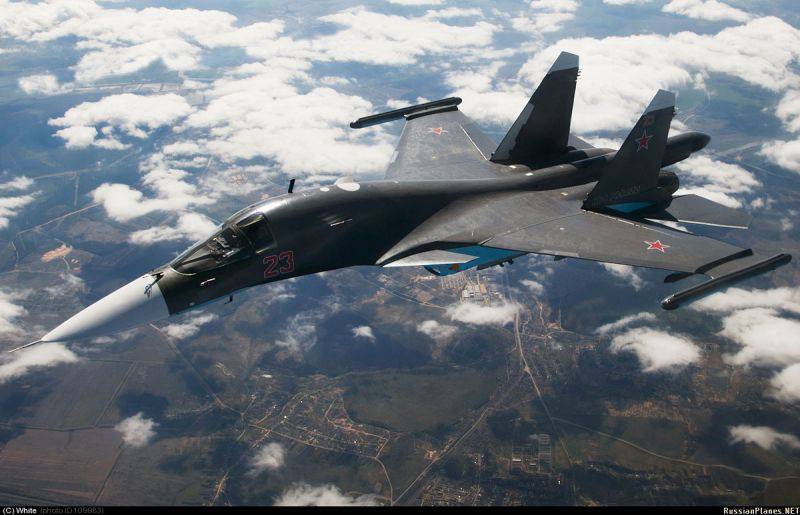 "Novosibirsk
aviation
production association named after V.P. Chkalov is ready to hand over four more Su-34 bombers to the military, "a representative of the Novosibirsk Region Administration told the agency.
"Two Su-34s will go to the troops as part of the final delivery on the 2015 state defense order of the year, and two over the plan," he clarified.
According to the interlocutor, "now in the composition of the Air Comic Forces of Russia are already around 80 Novosibirsk aircraft Su-34, of which 10 is currently actively used by the Russian aviation group in Syria when attacking the infrastructure of the group ISIL (DAISH)."
Interfax-AVN also announced the completion of the modernization of the first batch of Su-25 attack aircraft, designated as Su-25СМ3.
"The first batch of Su-121 attack aircraft in the" technical person "Su-25СМ25 has been modernized at the 3 aircraft repair plant in Kubinka near Moscow," said a source in the military-industrial complex.
He said that "the delivery of attack aircraft to the Air and Space Forces of Russia will take place before the end of this year." How many aircraft will be delivered, the source did not specify.
According to the source, "the version of the Su-25CM3 attack aircraft significantly differs not only from the front-line Su-25, but also from the previously upgraded Su-25CM due to the use of new radio-electronic equipment and aircraft weapons.