In Japan, a prototype model aircraft 5-th generation ATD-X Shinshin ("Soul"), its first flight is scheduled for early next year, reports
Rossiyskaya Gazeta
with reference to the resource Defense Aerospace.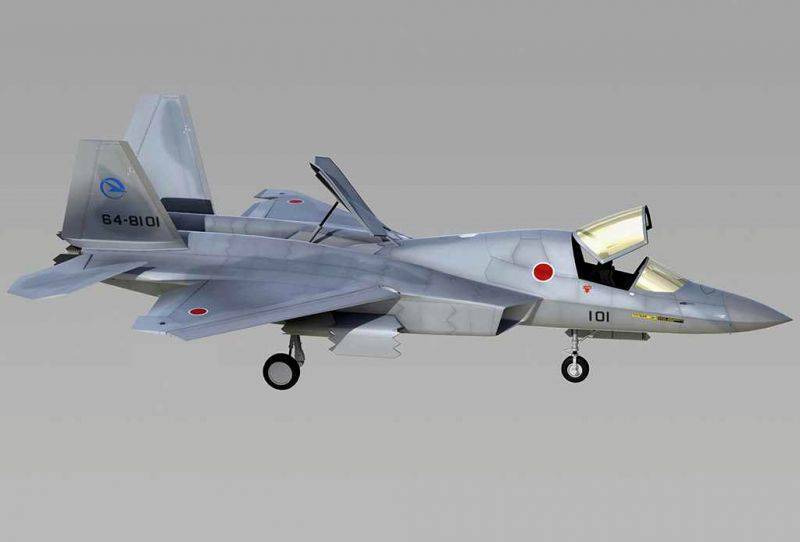 According to the publication, "the fighter, whose length is 14,2 m, and the wingspan - 9,1 m, is equipped with two engines XF5-1, equipped with a system of all-view vector thrust control."
It is reported that "work on a promising fighter was carried out at the Technical Design Institute of the Defense Ministry of Japan and it implemented several of the latest developments of military aircraft industry."
According to the information of the resource, "the aircraft is equipped with a fiber-optic remote control system with multiple redundant channels", its stealth is achieved through the use of several technologies at once. The fighter has an "effective EW system and a unified information exchange system".
However, the most important thing, Defense Aerospace writes, "ATD-X Shinshin implements the latest self-healing technology of flight control in case of damage to aerodynamic elements", the essence of which is that "the on-board computer will be able to determine the resulting damage to the aircraft's structure and correct the work of the remaining elements so to fully regain controllability fighter. "
It is emphasized that the software for the machine was "made from scratch, especially for ATD-X Shinshin."
The cost of developing the newest aircraft was $ 325 million.