According to expert estimates, the currently deployed global missile defense system is not capable of reflecting the massive use of the Strategic Missile Forces group,
RIA News
a message from the Commander of the Strategic Missile Forces, Sergei Karakaev.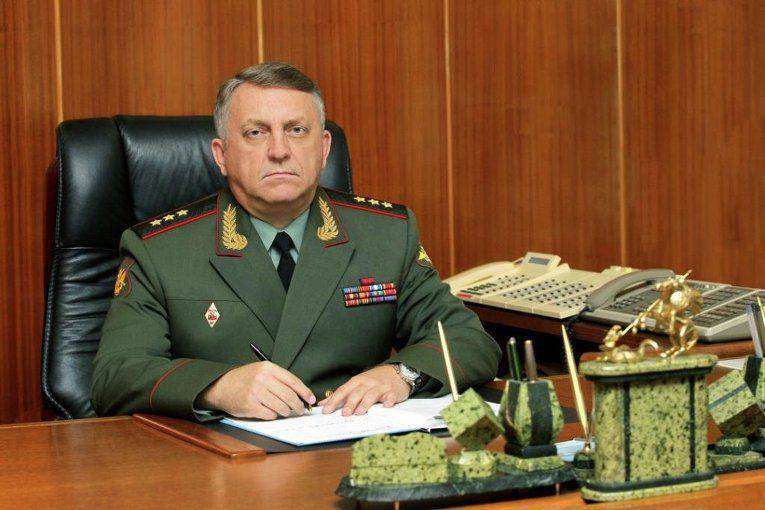 "Specialists' estimates show that the missile defense system currently deployed cannot, with its information and fire capabilities, withstand the massive use of the Strategic Missile Forces grouping," said the colonel general.
Americans seek to create a more reliable system. According to their estimates, "the integration of different in purpose and characteristics of the means in the new missile defense system will allow organizing a multi-echelon protection system providing" impact on space and air targets "on any part of the flight trajectory," he noted.
"We are talking primarily about the destruction of missiles and warheads of missiles of the Strategic Missile Forces. To this end, it is planned to include laser and kinetic
weapons
, antimissile and interception complexes of land, sea, air and space-based types, "Karakaev said.
Recall that the SMF formed December 17 1959.
Help Agency:
"The stationed Strategic Missile Forces grouping is made up of complexes with" heavy "missiles (PC-20В" Voyevoda ", according to the NATO classification -" Satan ") and" light "(PC-18 (" Stilet "), PC-12М2 (" Topol-M ") classes. The mobile-based grouping includes the Topol mobile soil missile systems with the RS-12М missile, the Topol-M missile system with the PC-12М2 monoblock equipment and the PGRK Yars with the PC-12М2Р missile and a split head mobile and stationary variants of basing ".