The Board of Directors of the International Monetary Fund held a vote on the status of Ukraine's 3 billionth debt to Russia.
RIA News
, referring to the representative of the IMF, reports that the voting was conducted in absentia - by sending documentation to the directors on this issue. As a result, the board of directors of the organization officially recognized the Ukrainian debt to Russia as sovereign.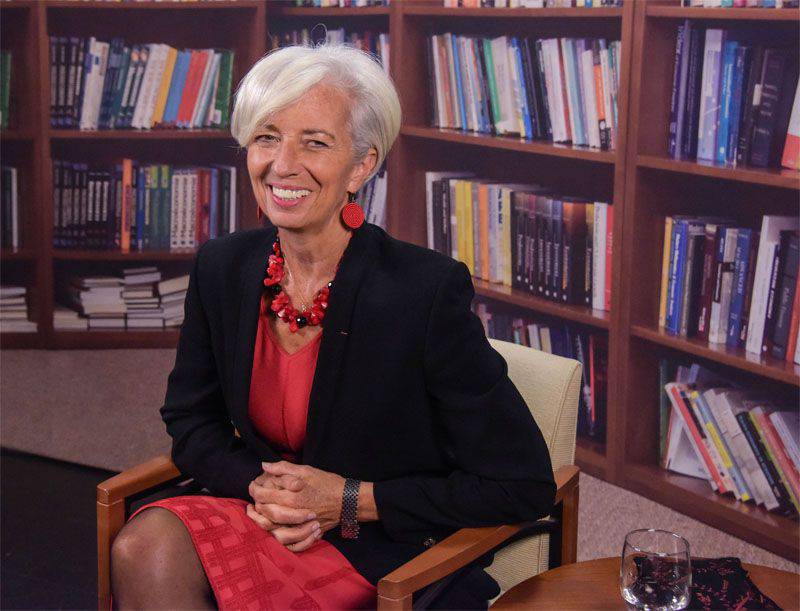 Recall that previously unofficially sovereign debt status noted the head of the IMF Christine Lagarde. Natalya Yaresko, head of the Ukrainian Ministry of Finance, initially acknowledged sovereign, not commercial debt status, but later the same Yaresko began to declare that the debt was "commercial" and that "the population of Ukraine is against the return of such debt to Russia".
Source
RIA News
reports that representatives of the IMF board of directors received by mail a draft decision in which it was stated that Kiev's debt to Moscow is state, and not private. The recipients of the document had to sign their signature under the draft decision and send the document back. If anyone had any objections to the status of the debt, then a full-time meeting would be required. Based on this, we can conclude that the IMF's staff's objection to the parameters of Ukraine's debt to Russia did not arise.
Earlier, the IMF made a decision according to which Ukraine can receive loans from outside, even if its credit rating falls to the "default" level. A default of the Ukrainian economy is inevitable if Kiev does not pay 3 billion dollars in the near future to Russia.