The Turkish Prosecutor's Office launched an investigation into the MP from the Republican People's Party, Erena Erdem, who, in an interview with the RT channel, told about the supply of sarin to IG fighters from 2013 in Turkey, according to
Look
.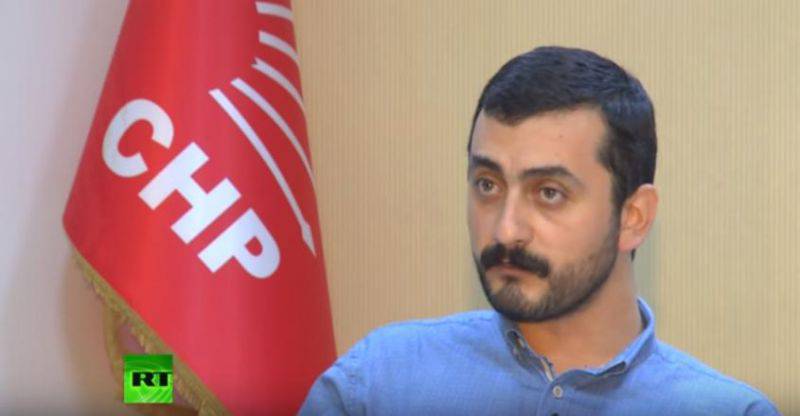 "Already tomorrow, the deputies of the parliament will vote on the issue of removing deputy immunity from the representative of the Republican People's Party, after which the country's prosecutor's office will be ready to indict him under the article" Treason ", the newspaper writes.
Recall that on December 10 Erdem provided evidence that in 2013 from Turkey, Iin's militants (then this group was part of Al-Qaida) were transported from Syria to Syria. Turkish law enforcement officers learned about this and opened a criminal case. During the investigation, about 10 people were detained. However, a week later they were all released.
In August of the same year, this sarin was used in a gas attack on the outskirts of Damascus. About 1,5 thousand people died.
"Deliveries were made through Turkey, but all the basic materials were purchased in Europe. Western sources are well aware of who is actually behind the chemical attack in Syria. They know that these people work for al-Qaeda. The West shows hypocrisy in this situation, "- Erdem in an interview with RT.