The Guardian
It comes out with the material that Macedonia cannot take the path, for example, of Montenegro to join NATO solely because of the position of Greece. According to Western journalists, Greece declares that Macedonia has no right to bear such a name, since it is "stolen" from the northern Greek province.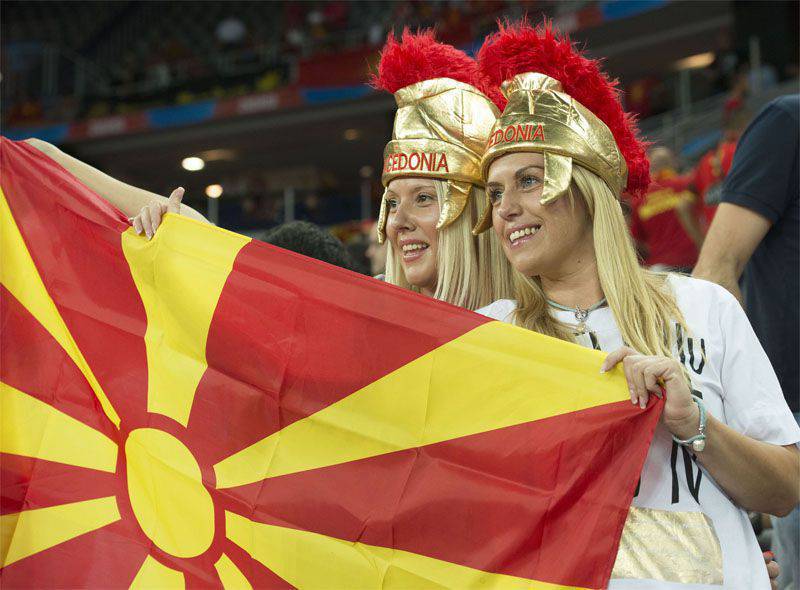 The Prime Minister of Macedonia, Nikola Gruevsky, states that Greece is indeed making claims to the official Skopje over the name of the state. Moreover, these claims are actually made since the collapse of Yugoslavia and the formation of Macedonia. According to Nikola Gruevsky, the official authorities of the country "may consider the claims of Greece." According to him, it would be quite possible to discuss the issue of changing the name of the Balkan state.
Prime Minister of Macedonia:
We are ready for dialogue with Athens and for the search for a compromise solution.
At the same time, the authorities of Macedonia and Greece declare that renaming the Macedonian state can bring it not only to NATO, but also to the European Union. It turns out that the whole thing is solely in the title ... Who would have thought ...
It is noteworthy that this
news
vigorously discussed in the Ukrainian segment of social networks. Some particularly violent interpreters
stories
users propose to demand a ban on the use of the concept "Rus" in the Russian Federation, claiming that only Russia has the right to "Rus" as a "brand" ...