Prime Minister of Ukraine Arseniy Yatsenyuk today announced the decision to start the "commodity blockade of the Crimea." If you believe the Ukrainian premiere, then such a blockade should begin on January 15, 2016. Yatsenyuk said that the decision of the government in the Crimea is prohibited to supply services, goods and carry out work for the Crimean companies. Information Agency
TASS
quotes Yatsenyuk's statement made during a government meeting:
The Cabinet of Ministers will completely limit supplies to the Crimea. After 30 days, the law on a free economic zone will come into force, which prohibits all deliveries from the Crimea to Ukraine and vice versa, with the exception of personal belongings of citizens, socially important food and humanitarian aid. Regarding the supply of electricity to the Crimea. Such deliveries can only be based on the decision of the NSDC.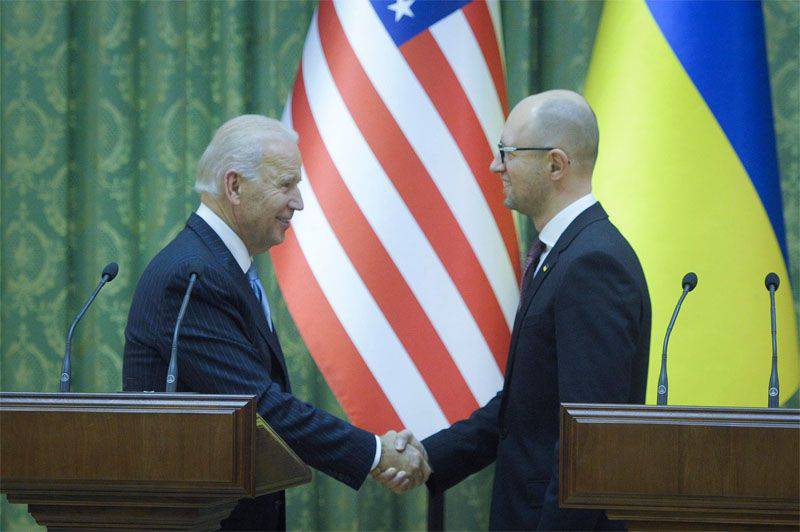 As an absent answer to Yatsenyuk, the head of Sevastopol Sergey Menyaylo said that the inhabitants of the Crimean peninsula had long forgotten about Ukrainian goods and were provided with everything necessary.
On the Facebook page, Sergey Menjaylo writes:
Arseniy Yatsenyuk forbade Ukraine in general any trade relations with the Crimea! Apparently, he has not yet been told that the Crimeans have already forgotten how to spell the word "Ukraine" on goods, and maybe there is another reason, as in the Russian folk tale - "I will not give my feeder to anyone, I will create a monopoly, I will hurt money"!
At the same time, the Sevastopol governor added that even if Yatsenyuk suddenly gathered to pay the Crimea for ordering Ukrainian goods and services on the peninsula, this would not lead the Crimea to the desire to acquire Kiev "offerings".
Meanwhile, in Ukraine itself, Yatsenyuk's decision on a trade blockade is called short-sighted at best. Ukrainian political analysts argue that Yatsenyuk is doing everything so that the Crimeans can finally stop looking towards "united Ukraine". Moreover, by its decision, the Ukrainian Cabinet of Ministers actually recognizes Crimea as part of the Russian Federation.