Is it a provocative headline? But while it comes to 10 thousand models
tank
"Armata" on a scale of 1/72, dedicated to the growing role of the Army in the patriotic education of youth.
In the meantime, there are a couple of ideas from the best manufacturer of armored vehicles in the world, on the eve of the New Year:
T-90 and TOC-1A "Sunlight" for 890 rub.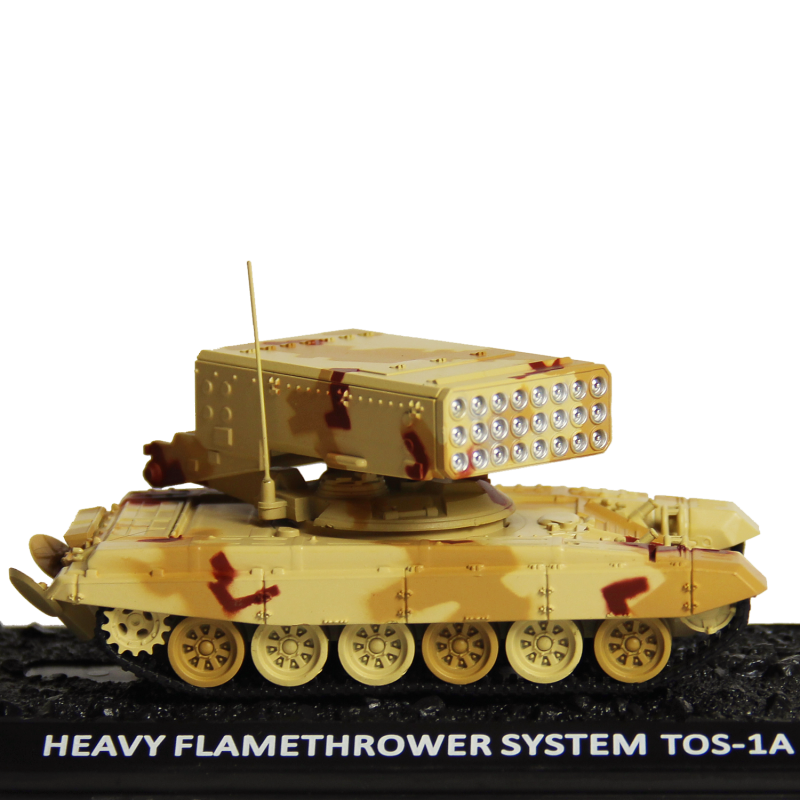 Well, myself
news
about future shipments:
"Scientific and Production Corporation" Uralvagonzavod "(souvenir brand
uvzshop.ru
) and the largest manufacturer of prefabricated models and board games in Russia "Star" in 2016 will release a batch of toy tanks T-14 "Armata", said TASS deputy director of the defense enterprise Alexei Zharich.
"In the first batch there will be 10 thousand copies," he said, adding that all products in the series will be made of iron and plastic.
The collection of equipment models of enterprises of the corporation "Uralvagonzavod" has already begun to be produced, in particular, the first two models of the T-90С tank and the TOC-1A tactical flame-throwing system "Solntsepek" went on sale in batches of 10 thousand. Artem Radin, the deputy general director of the Zvezda company, said that it took nine months to implement the project, and they are planning to sell the first installments in six months. "The next models are the tank support combat vehicle (BMPT) Terminator, 152-mm howitzer Msta-S, BMPT-72 Terminator-2 and T-14 Armata. We plan to go to the external markets: products are already interested in England, as collectible items, not as children's toys, "- said Radin.
The main objective of the project, according to Zharich, is to return to the toy stores models of domestic military equipment, which the country is rightly proud of. "They completely disappeared from the shelves, and our children played in foreign tanks. After all, the enthusiasm for military equipment of young children subsequently contributes to their coming to work in the defense industry," the deputy director emphasized.
Uralvagonzavod is a Russian corporation engaged in the development and production of military equipment, road-building machines, and railroad cars. It includes more than 40 industrial enterprises, research institutes, design bureaus. The parent company is Uralvagonzavod in Nizhny Tagil. 100% of the corporation's shares belong to the state. "
So here, the arms race is serious, we can say not childish, 10 thousand. "Armat"!
Soon, NATO will give its answer, and will release 20 thousand models of F-35!
With the coming of all!