NATO's guarantees of non-deployment of significant military forces on the territory of the members of the alliance are outdated and were given to the "other Russia," said Polish Foreign Minister Witold Vashchikovsky.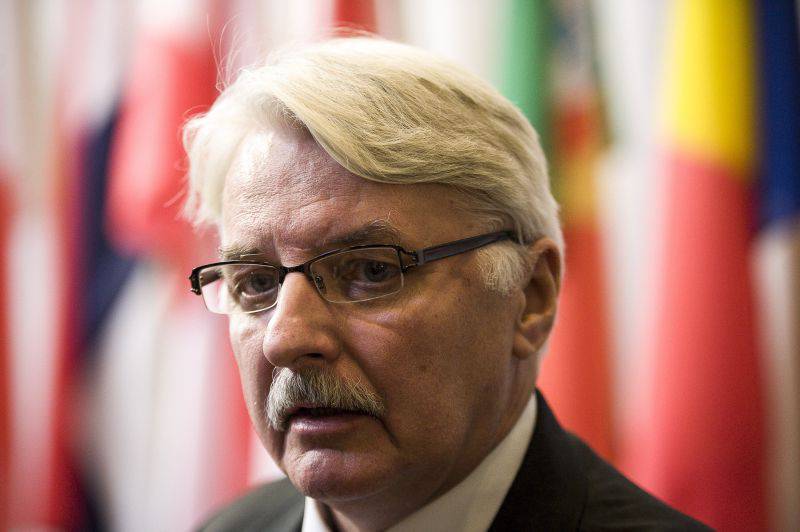 "We do not question the privileged dialogue between NATO and Russia 1997 of the year. In a conversation with German Foreign Minister Frank-Walter Steinmeier, I supported the idea of ​​resuming negotiations between NATO and Russia under certain conditions. But we question the political declaration that no significant military or defense forces will be stationed in the territory of the new NATO member states. We believe that such statements are outdated, as they were made in relation to another Russia, which had not yet behaved imperially and had not waged external wars, "the newspaper quotes the diplomat.
Look
.
According to him, "the reasons why significant alliance forces have not yet been deployed in Poland are connected only with the position of Germany, which cares more about Russia's interests than about security interests in Central Europe," said Vashchikovsky.
"Therefore, we want to ask our German partners: where is your solidarity regarding your closest partner," he added.
The minister sharply criticized the intention of the Russian Federation and Germany to continue work on the Nord Stream-2 gas pipeline.
"We are shocked. For many years we have been saying that Nord Stream 1 was a political project to bypass Central Europe and the possibility of blackmail. We explained this to the Germans, but they repeat the same mistake and try to convince us that this is not a political gas pipeline, but a private commercial project. We were not born yesterday. We know that on the one side there is a powerful Russia, and on the German side there are powerful concerns that implement state policy. In general, we see only a decline in German attitudes towards Poland. But we want good relations and a better understanding of our concern about deploying NATO units in Poland. "
- said Vashchikovsky.
The newspaper reminds that in November Vashchikovsky declared the intention of Warsaw to "invalidate" the Founding Act of the NATO-Russia 1997 of the Year.