In the special purpose compound of the Southern Military District, deployed in the Krasnodar Territory, practical exercises began on the newest Typhoon armored vehicles, the press service reported.
Ministry of Defense of the Russian Federation
.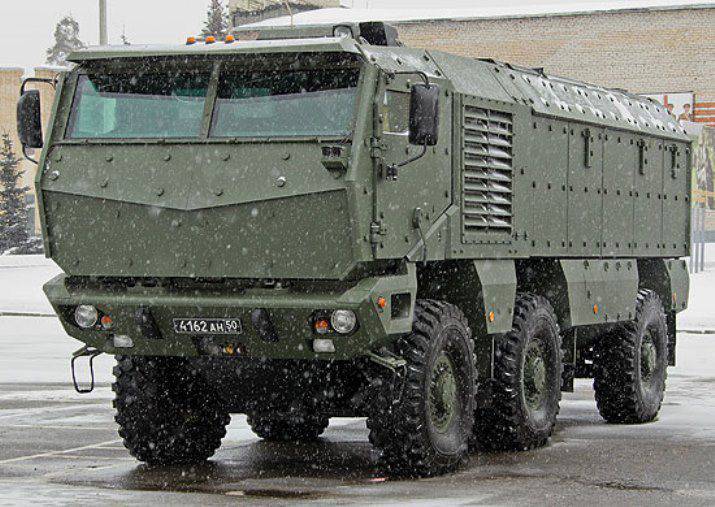 "Drivers practice driving vehicles in different weather conditions on rough terrain, master the skills of maneuvering at speed, movement as part of the column," the release said.
In the course of training, the servicemen will overcome a complex multi-kilometer route with artificial and natural obstacles, and will work out opposition to the sabotage groups of the conditional enemy.
In addition, "in the training program are scheduled to conduct a defensive battle, fire from armor in motion, dismounting, out of the environment," the report said.
It is noted that "the newest armored vehicles of the Typhoon entered service with the brigade of special forces of the Southern Military District this year as part of the planned re-equipment of the district troops", they are equipped with "combined protection of ceramic armor, video cameras that provide all-round visibility to the crew and driver."