Militants after the government army of Syria took control of the military airfield Marj al-Sultan in one of the suburbs of Damascus announced the creation of a new structure. According to reports, voiced by the militants themselves, this structure will coordinate the actions of individual groups that will impede the advancement of Syrian troops. Such a structure of terrorists was called the "New Operations Point". It is reported by the news agency
Sputnik
.
From the message of the source of the news agency:
The new association includes the groupings "Jaish al-Islam", "Dzhebhat al-Nusra", "Ahrar ash-Sham" and others. The operational point is headed by a certain Abu Khalid Islam and his assistant Abu Bussam al-Barr.
At the same time, the Syrian soldiers report that they managed to throw the militants several kilometers away from the airport under control and begin demining the area surrounding the strategic military facility.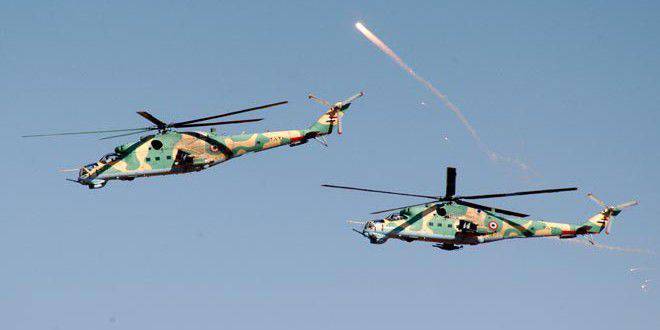 Meanwhile, the Syrian army stepped up the offensive in the province of Aleppo. There, government forces drove terrorists out of Abbad and Ras al-Sakhridge settlements. As a result of the lightning special operation, the militants suffered serious losses in both manpower and military equipment. And in the southeast of the province of Aleppo, Syrian soldiers destroyed an ammunition depot, which was controlled by militants from the Front of Al-Nusra.