One militant was destroyed, the second was detained in the capital of Kabardino-Balkaria, both are suspected of extorting money for the bandit underground, reports
RIA News
Post Anti-Terrorism Committee (NAC).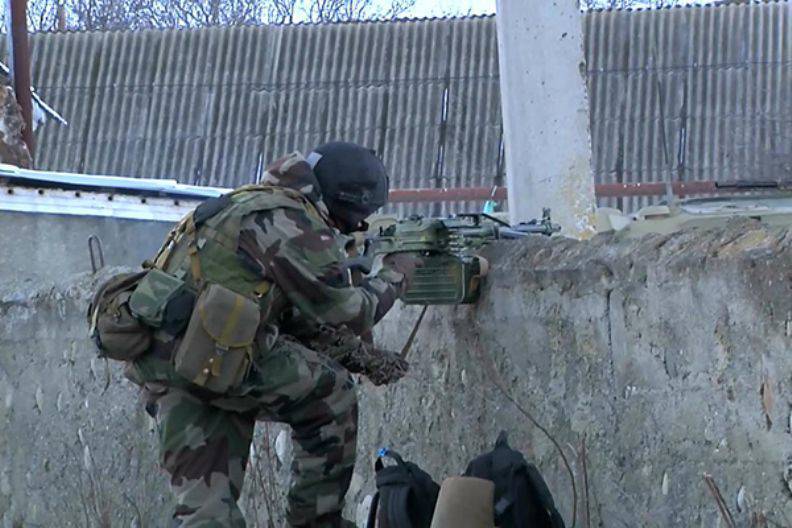 Archive photo
"On Monday, around 21.00 on Chernyshevsky Street in Nalchik, an attempt was made to detain two men who were suspicious of law enforcement agencies," the report says.
"In response to the legitimate demands of the police, they put up armed resistance and tried to escape. One of the bandits was neutralized by return fire, the second one was detained. The criminals were armed with two traumatic pistols, converted to the firing of live ammunition ", - told in the press center.
"Militants have been identified. According to the republican administration of the Federal Security Service of Russia, they were engaged in extorting money from businessmen - residents of Nalchik and Baksansky district, - the release says. - The money obtained by criminal means was used to finance the bandit underground operating in the republic. The neutralized thug was on the federal wanted list for robbery. "
None of the civilian population was hurt during the shootout. There are no casualties among the law enforcement personnel.