Portal HI-News.ru reported on one of the residents of the United States, who is fond of assembling models
weapons
from computer games, which this time managed to surprise YouTube users. He demonstrated the current model of the flamethrower Purifier from the game "Call of Duty: Black Ops 3", which he collected using the details of the children's designer LEGO.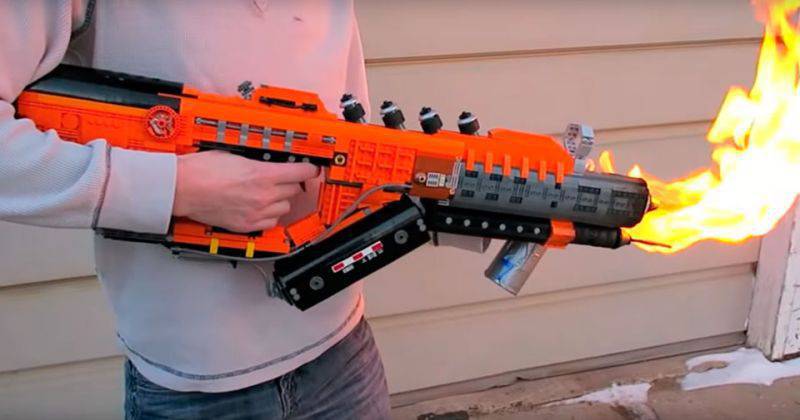 "The assembled model with a length of 1 meter, of course, is not as destructive as in the game, but is also capable of spewing flames. It does not have a fuel tank as such, but in the model's nozzle there is a special device that ignites and sprays aerosol through it imitating the menacing fiery jet of the original, "the video commented.
Rossiyskaya Gazeta
.
"To this it is worth adding that today in the USA, real flame throwers are sold freely, without any licenses and permits," the author notes.
According to CNN, "quite combat flamethrowers in America are categorized as" Entertainment devices "." For example, the Cleveland-based Throwflame company invites everyone to purchase for $ 1599 a flamethrower throwing out a jet of flame on the 15 m.