Match TV is inviolable. This is a statement, not a question. If you touched on journalists and the general producer of Match-TV, then you will be cut out. The question is not in the Russophobic position of the journalists of this channel, the question is not in the Russophobic position of the general producer, the question is that "someone" took these people to work. And it is "someone" who cuts out any mention of this from the air.
Vladimir Solovyov on the radio station "Vesti" coyly spoke about the corporate policy of the channel, etc., but did not mention that the TVC cut out the story about the condemnation of Russophobic statements by the journalists of Match TV. A founder of the TVC is the government of Moscow. It seems to be close, almost at hand, but questions remain.
And without that, the scandalous TV channel Match-TV managed to make well-founded claims to answer enchantingly stupid (in the person of Tinatina Givievna Kandelaki). She has already distinguished herself by saying that there are no Russians, she simply does not. There is anyone - Match TV, her career, her selfie, but there are no Russians.
Okay, you can say, "blurted out for youth." It can be said that "the channel is not responding." Can. But for these people, in my opinion, inciting ethnic hatred, Tinatin Givievna stood up in the most ridiculous way. At the same time, she added: "Watch Match-TV". No, well, I, of course, understand the students that they are engaged in such clumsy and persistent advertising, but the general producer ...
About Andronov and Utkin said a lot. But it was they who made up the "face" of the channel with their scandalousness. And therefore, when a "pig farm" is heard against Match TV, I am not surprised. And even more so when the general producer is more busy with his figure and its indispensable demonstration to the general public. True, since taking office, Tinatin immediately fell ill with sports ... at the stadium ... sometimes ... publicly ... Judging by her twitter. Or is she ill with mumps? Just in case, as recently in the 2006 year, when, together with Suleiman Kerimov (the Liberal Democratic Party of Russia) in Nice, she dug into a tree at Ferrari Enzo. But who knows, maybe it works out of habit? As in the 2009 year, when she led an illegal party on the cruiser Aurora.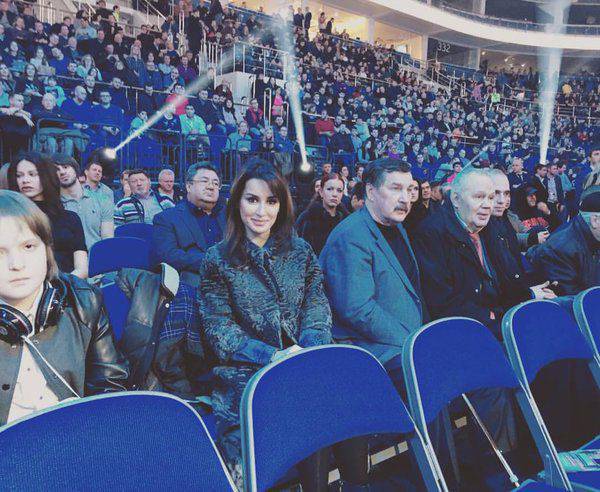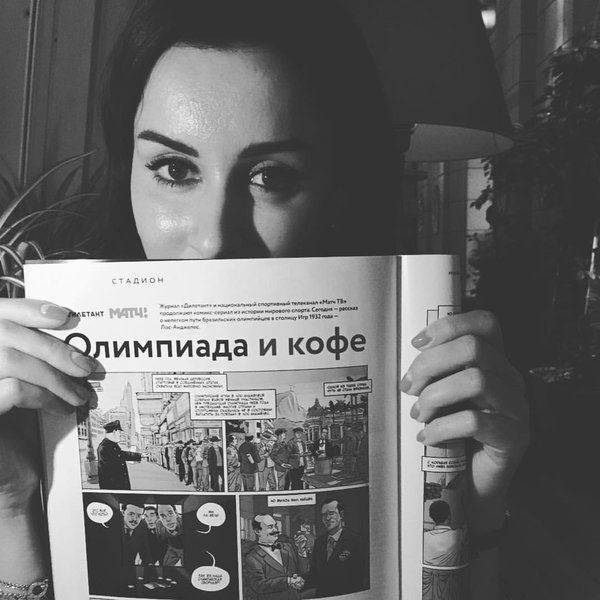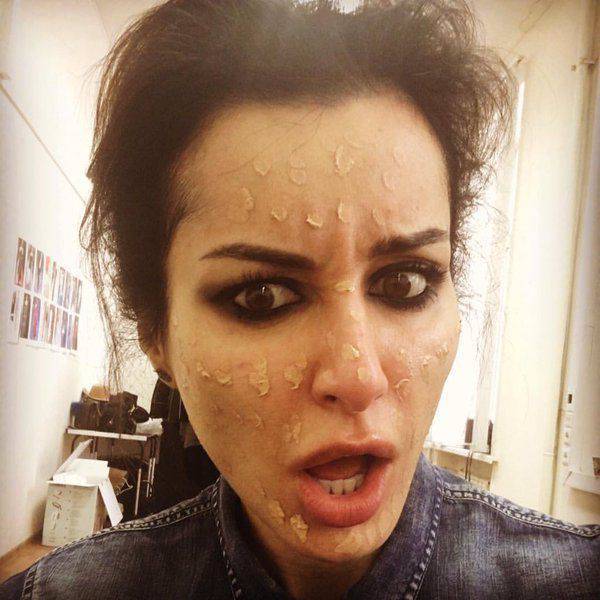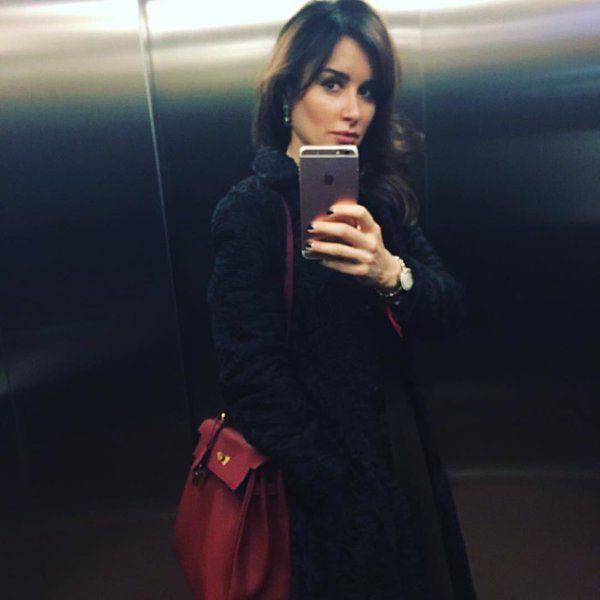 What can you say? Hand washes. After all, Andronov was not far from Kandelaki. And about the last photo in the elevator, thank you for not in the toilet. But! The question is not removed. Who are these "someone" who are responsible for personnel? For such frames.
More said only Nikita Mikhalkov.