In early December, the Danish Ministry of Defense signed a contract with General Dynamic for the purchase of 309 Piranha V armored personnel carriers with a wheel formula 8х8, a blog reports
bmpd
with reference to the press service of the military department.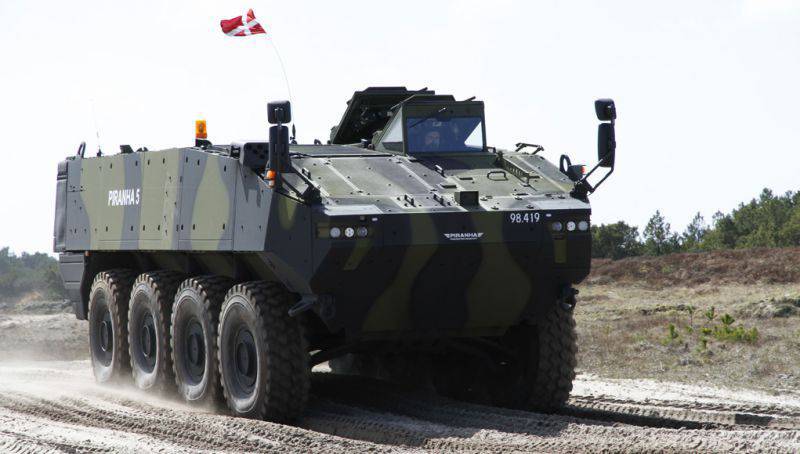 General Dynamics European Land Systems - MOWAG Piranha V armored personnel carrier during tests in Denmark
The contract value is $ 662 million, and the delivery time is from 2018 to 2023. Most of the machines will be assembled in Denmark.
"The specific configuration of the selected vehicles is not reported, however, judging by the relatively low cost of the contract, only armored platforms will be purchased for it, and weapons systems and combat modules will be purchased separately," the blogger notes.
It was reported that Piranha V was selected on the basis of a competition, which also included the Nexter Systems VBCI (8x8) wheeled armored vehicle and the FFG Flensburger Protected Mission Module Carrier G5 tracked vehicles, BAE Systems Armadillo and General Land European Land Systems - Santa Barbara Sistemas ASCOD.