At the end of October, NPO Kvant (included in KRET) signed a contract with the military department for the supply of 4-x products 1Л267 - radio intelligence and control complexes "Moscow-1", the blog
bmpd
.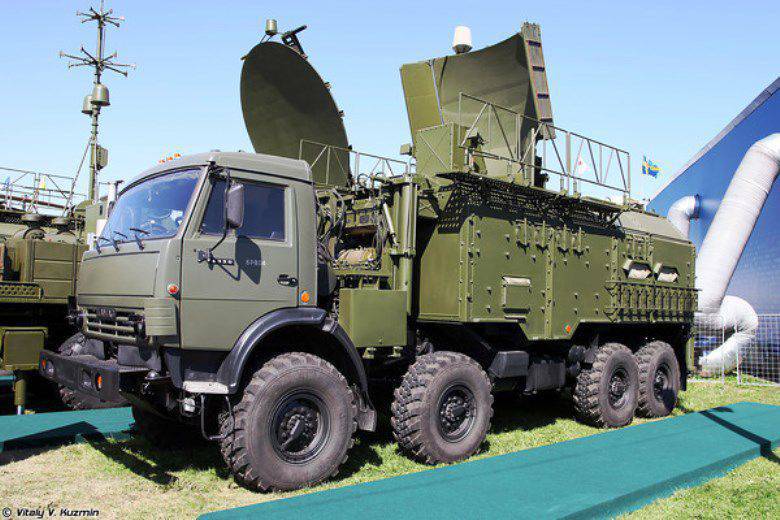 REER 1L265E module of the 1L267 complex Moscow-1
It is reported that "the contract has been assigned the identifier 1517187443362020347014814, from which (according to the procedure for the formation of the identifier) ​​it follows that the contract:
- concluded with an enterprise included in the register of sole suppliers of weapons and military equipment;
- is the 4336 contract concluded by the Ministry of Defense of the Russian Federation in the current year;
- concluded for up to 2017;
- concluded at a fixed price.
Under the terms of the agreement, the customer must receive the 3 kit by the end of 2016 g, and one by the end of March 2017.
"Given the technological cycle of manufacturing products 1Л267 in 20 months and the date of the contract, there is a formal likelihood of late delivery of the supply schedule," - said the blogger.
According to him, "each complex includes two cars - the radio intelligence module 1Л265 and the station for controlling the 1Л266 jamming stations, which are mounted on the KAMAZ-6350 chassis with K1.6350 wagon bodies manufactured by Krasnogorsk Vans Industrial Combine."