The poisonous substance sarin, which was used in a chemical attack in the suburbs of Damascus in 2013 g, was obtained by the DAISH group from Turkey, and the authorities were aware of this shipment, reports
RIA News
Statement of the Deputy of the Republican People's Party of Turkey Eren Erdem.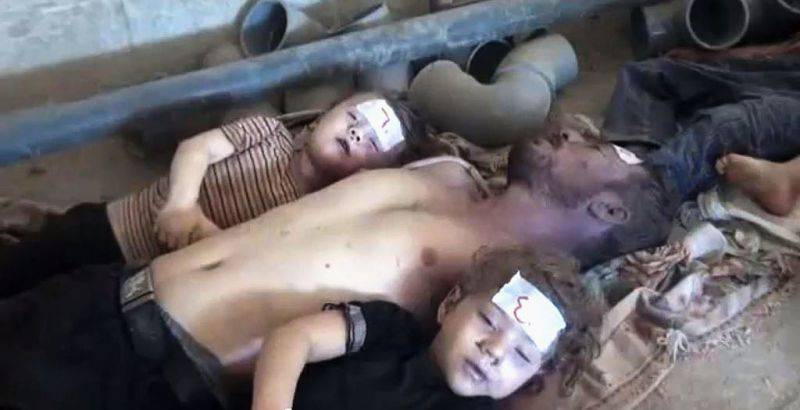 Victims of chemical attack in Guta (a suburb of Damascus), 2013
According to the parliamentarian, he "has evidence that the materials for the chemical
weapons
imported into Turkey were transferred to militants in camps in Syria. "
"This case was investigated, as a result of which the suspects were detained. However, a week later, the detainees were released, and they disappeared after crossing the border with Syria, "he said in an interview with RT.
Erdem is confident that the Assad government did not have this chemical at the time.
"Government forces were blamed for everything, but the Syrian government, judging by the available data, did not have any sarin at that time - they were owned by the rebels. As far as I understand, the case was closed in order to place the blame on the Syrian authorities, "said the politician.
He also stated that "Western sources are well aware of who is actually behind the chemical attack in Syria," and accused them of hypocrisy.
The agency recalls that the attack of terrorists on the suburb of Damascus in 2013 killed about 1,5 thousand people.