The main opposition group, the Free Syrian Army (SSA), which the United States was placed on, is on the verge of collapse due to low morale, desertion and mistrust of its leadership, writes Slobodan Lekich, an American correspondent for the Stars and Stripes newspaper.
RIA News
.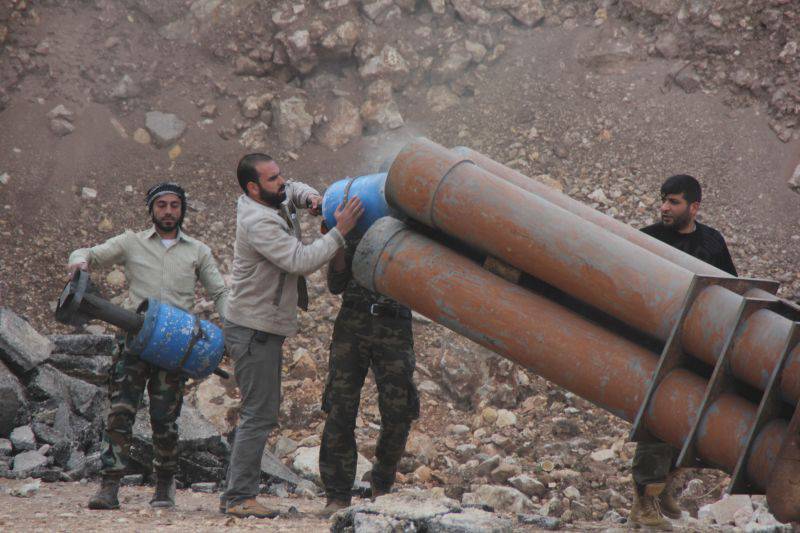 "The SSA is the largest (about 35 thousand people) and the most secular of the groups fighting against the Syrian authorities," the author notes.
"In the event of its collapse, both US attempts to create a single ground force to combat the Daisy terrorist group and efforts to resolve the Syrian conflict could be under threat," he writes.
According to Lekich, "if it turns out that the SSA can no longer be relied on, the United States and its allies will have to turn to smaller and radical groups that are supported by Qatar and Saudi Arabia." However, in this case, a peaceful settlement of the conflict, implying a compromise with the Syrian authorities, is unlikely to be achievable.
"Unlike the more radical groups, the SSA failed to achieve much success on the battlefield, which led to a decrease in funding and a drop in morale," the newspaper notes.
The fighters, with whom they managed to talk to the correspondent, admit that they are tired and more and more lose faith in their command.
"They constantly steal our earnings. We have to get $ 400 per month, and in fact we only get $ 100, "said one of the volunteers.
In addition, according to him, the command does not help the wounded and does not support the families of the killed soldiers.
"A certain role in the demoralization of the SSA was played by the fact that in the West it was considered impossible to overthrow Syrian President Bashar Assad by military means. As a result, many SSA fighters join the more organized and well-funded terrorist organization, Front al-Nusra, which is considered to be an al-Qaida unit, "writes Lekic.
Some "no longer see the point in continuing to fight, they believe that it is time to conclude a truce with the government," said the SSA volunteer.
"In the end, Bashar is not so bad," added Lekic interlocutor.