In the Eastern District, the shipment of obsolete ammunition to specialized enterprises for their further disposal has been fully completed,
RIA News
Post BBO.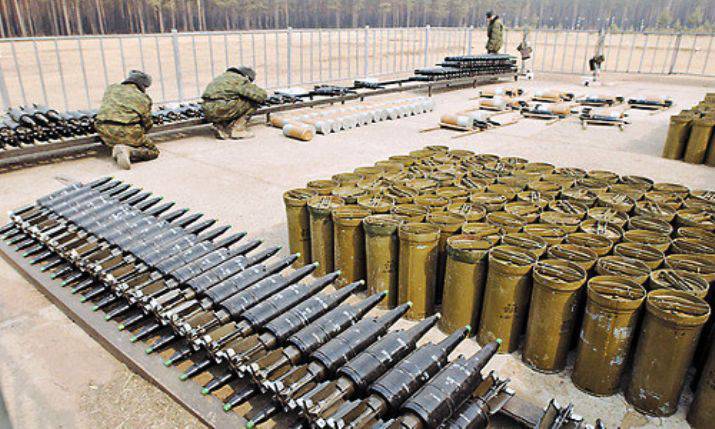 Archive photo
"Since the beginning of the year, more than 17 thousand tons of obsolete ammunition from warehouses and arsenals of the Eastern Military District have been sent to specialized enterprises in the Khabarovsk Territory, Moscow, Nizhny Novgorod, Kaliningrad regions, the Republics of Mari El and Bashkortostan," the release says.
It is noted that "government contracts for the sending of obsolete mines and shells from the bases of storage of rocket-artillery weapons of the BB, are 100% complete."
"The participation of conscripts in the disposal of obsolete ammunition is completely excluded," the press service stressed.
"The full production cycle for the disposal of ammunition is assigned to employees of outside organizations," - said in a statement.