To the army base
aviation
BBO, located in the Khabarovsk Territory, received a batch of new Ka-52 helicopters, reports
RIA News
message of the representative of the district Alexander Gordeev.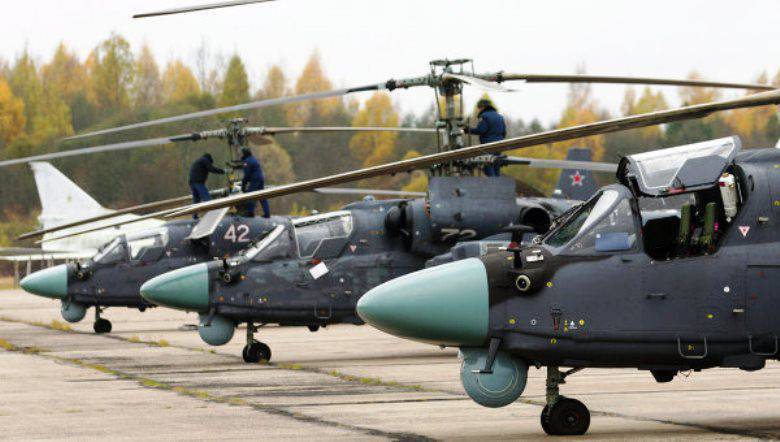 "Attack helicopters arrive in the district as part of re-equipment of new models of military equipment and reinforcement of the aviation component. The first batch of "Alligators" arrived at the airbase of the BBO in June of this year, "said Gordeev.
"Representatives of the Air Force and Air Defense of the Okrug Association at the manufacturing plant in the Primorsky Territory carried out the acceptance of the next batch of Ka-52 and carried out test flights. Currently, new combat helicopters have already been put into operation at the air base of the Army Aviation VVO in the Khabarovsk Territory, "he said.
The officer recalled that the "Ka-52" Alligator "helicopter is a multi-purpose all-weather combat helicopter capable of hitting armored and unarmored vehicles, manpower and aerial targets on the battlefield."
According to the agency, over 2015 units of weapons and military equipment entered the Eastern District in 850.