The head of American diplomacy, John Kerry, is once again heading for the Russian capital. This is Kerry's second official visit to Russia in a little more than six months. Kerry intends to hold talks with his Russian counterpart Sergey Lavrov and again to discuss the possibility of Russia joining the "American coalition".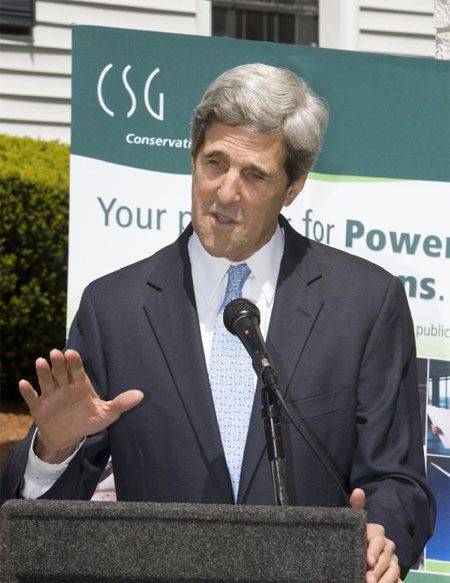 White House spokesman Josh Ernest said on the eve (quote
RIA News
):
I think the Secretary of State will have the opportunity to discuss Russia's participation (in the operation against DAISH) and to confirm our position that she (Russia) should join the international coalition.
At the same time, the Russian Foreign Ministry notes that the Russian Federation is concerned about the actions of the very American coalition in Syria, which over the past few days has already "missed" twice when attacking terrorists DAISH (ISIL) and hit the positions of the Syrian government army. The main Russian foreign affairs agency says that they are counting on a constructive dialogue with the US Secretary of State.
At the same time, Moscow's concern is noted that the United States acts in Syria "not always observing international rules and regulations".
Reported that after the talks of Sergey Lavrov and John Kerry, two diplomats intend to receive Russian President Vladimir Putin.