US President Barack Obama said that the US coalition is "successful struggle" with the terrorist group Islamic State (DAISH). According to Obama, more bombs have been dropped on the position of terrorists over the last month than in any other such period of time of the anti-terrorist operation.
RIA News
gives a fragment of the statement of the "exceptional" president:
We pursue the IG more actively than before. Our fighters, bombers and UAVs increased air strikes. In November, as many bombs were dropped on the IG position as they had not been dropped for any other month since the beginning of the campaign.
At the same time, Barack Obama announced that the US is working with Turkey to close the Turkish-Syrian border. According to Obama, Kurdish militiamen are actively helping in this. At the same time, the American president did not specify whether the Kurdish militia helped the fact that Turkish airplanes dropped bombs on him, and that a real military operation was being conducted in the east of Turkey itself against the Kurds ...
The Russian ambassador to Turkey, Andrei Karlov, meanwhile, declared three conditions that Ankara must fulfill in order for Russian-Turkish relations to warm.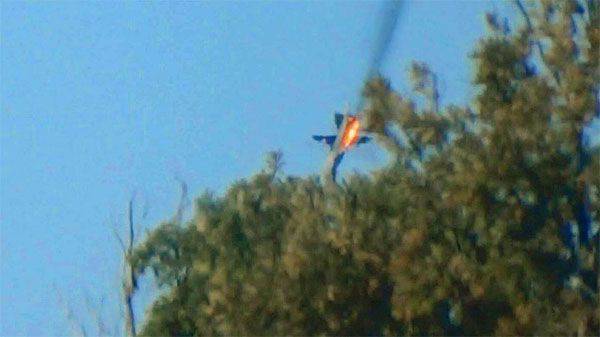 It turns out that for warming it is enough for the Turkish authorities to apologize officially for the downed aircraft, to compensate for its loss before the Russian Aerospace Force of the Russian Federation and punish the perpetrators of the death of the pilot and marine. If Ankara will go on such conditions, then for any other country it can become a precedent - shoot down aircraft, apologize, and then shoot down again and again - with a "pure soul". Frankly, a somewhat strange position of Russian diplomacy.