President of Ukraine Petro Poroshenko said that "separatists" can not be a place in the civil society of the country. According to him, he intends to appeal to the deputies of the Verkhovna Rada with a proposal to deprive citizenship of those involved in "separatist activities." Previously, such a petition was published by one of the users of the president's site "Square".
During a visit to the Ukraine Polygraphic Factory, Poroshenko stated that the state should have an instrument to counter separatism.
UNIAN
gives the text of the statement of the President of Ukraine:
In a war, a country must have such an instrument. I will ask the people's deputies to consider and, if possible, support the authors of the petition and the president of Ukraine (talking about the possibility of deprivation of citizenship - note "IN").
If the people's deputies of the Verkhovna Rada take Poroshenko's proposal, then, by and large, Ukraine will have to strip citizenship of several million people who have long declared their unwillingness to dance to the tune of Western henchmen who call themselves Ukrainian authorities. Moreover, in separatism and sympathy for the separatists in Kiev, they themselves can declare anyone to solve the problem of the "witch hunt".
During a visit to the printing plant, Poroshenko also inspected a version of a new plastic passport and commented on the future document as follows:
Plastic passport is our farewell to the Soviet Union! Congratulations on an extremely important day at
stories
Of Ukraine: the beginning of the manufacture of passports in the form of ID cards - this is a real revolution! Instead of a pile of paper certificates, citizens will have one document, forging which will be almost impossible.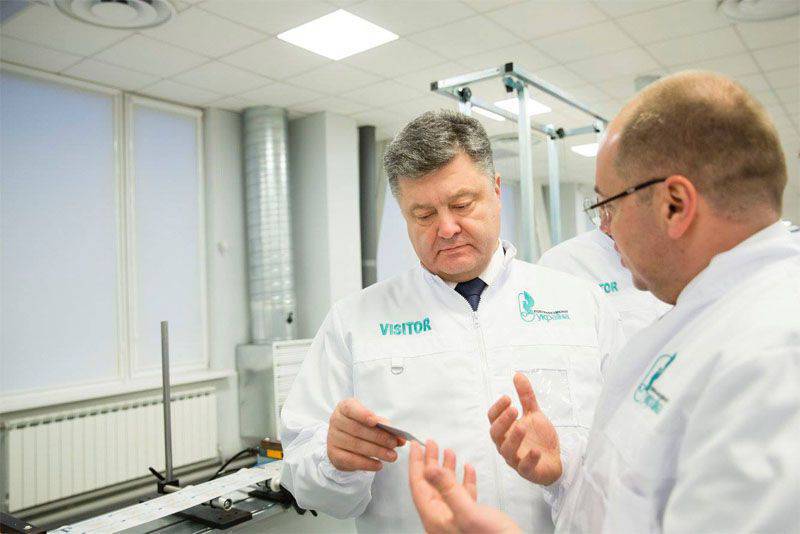 If this is a farewell to the Soviet Union, then it is clearly not 100%. After all, if Poroshenko wants to say goodbye to the USSR finally, he will have to dismantle all factories, factories, power plants, close coal mines, ports, theaters, museums, schools and hospitals that were built in the territory of Ukraine during the Soviet era. That's when the "Peremoga" will be complete ...