The increased NATO activity on the borders with the Russian Federation and the deployment of the Euro-PRO system create the danger of the emergence of new and escalating existing conflicts, reports
RIA News
Statement by Valery Gerasimov, Chief of the General Staff of the Russian Armed Forces.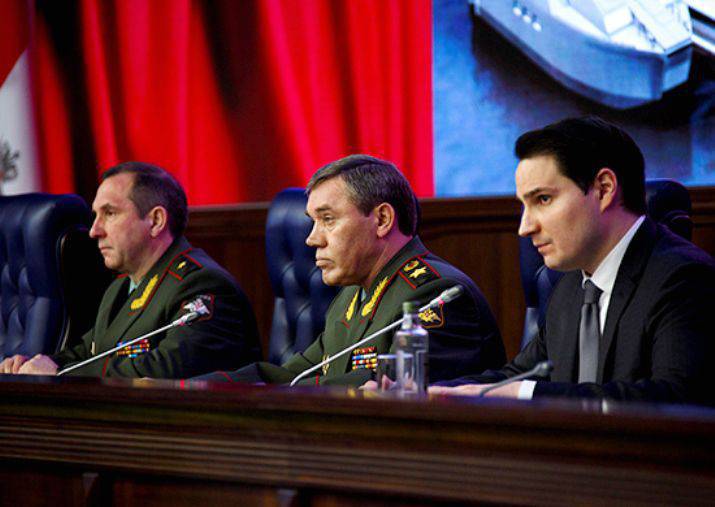 According to Gerasimov, "the current situation in the world is characterized by a further increase in the problems of global and regional security, and this is primarily due to the expansion of the scale of international terrorism and radical extremism."
"The military policy of NATO, which is unfriendly towards Russia, is of concern. The Alliance continues to expand its military presence and intensifies the activity of the armed forces of the bloc along the perimeter of the borders of the Russian Federation, "he said.
The general noted that "due to the deployment of a global missile defense system and the development of fundamentally new means of warfare, including hypersonic
weapons
, the problem of violation of the existing strategic balance of forces is growing. "
"Another equally important issue is the use by participants in international relations of economic, political and informational tools, the protest potential of the population, radical, extremist organizations and private military companies," said the Chief of the General Staff.
"The problems of the illegal proliferation of weapons of mass destruction, cross-border crime and drug trafficking, separatism, uncontrolled migration and xenophobia have not lost their urgency," he said.
"The combination of these reasons, as well as the presence of long-standing interstate contradictions create the threat of the emergence of new and escalating existing conflicts, unfortunately, over the years their number does not decrease, but only increases," stated Gerasimov.