Turkish President Erdogan was marked by another unique statement in every sense of the word. This time, he announced that Russian pilots (speech from the Su-24M bomber, which was shot down by Turkish fighters) had made a "mistake", and that he (Erdogan) would not like to sacrifice relations with Russia because of this "mistake". Erdogan still says that Russian aircraft violated the air borders of Turkey, it does not explain why it took the Turkish Air Force to shoot down over Syrian territory.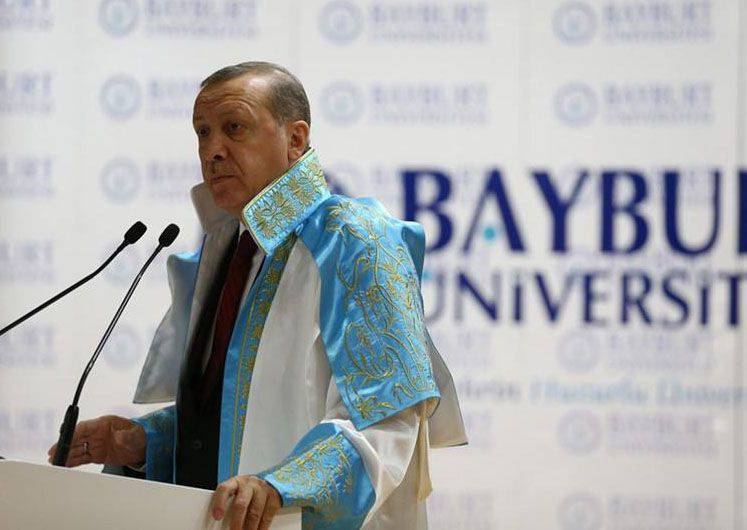 RIA News
with reference to the Turkish channel
Habertürk
gives a fragment of Erdogan's statement:
We did not want this, but the mistake was made in our sovereign territory. This mistake was made by pilots who were inattentive and did not hear the warnings. The incident, which occurred due to pilot error, should not affect the relations between the two countries, especially strategic relations. The impact of the incident on them makes us very sad.
At the same time, Erdogan added that his concerns about the sharp cooling of Russian-Turkish relations in his personal conversations with him were expressed by the presidents of Turkmenistan, Georgia, as well as representatives of the authorities of Iran and Pakistan.
Interestingly, the other day in a German magazine
"Alles Schall und Rauch"
Erdogan became one of the leaders in the nomination "Brun of the Year" according to German readers. In the top three nomination along with Erdogan, such politicians as Angela Merkel and Barack Obama.