The "Warrior" outfit for snipers arrived at the Russian base in Armenia, reports
MIC
with reference to the press service of the Southern Military District.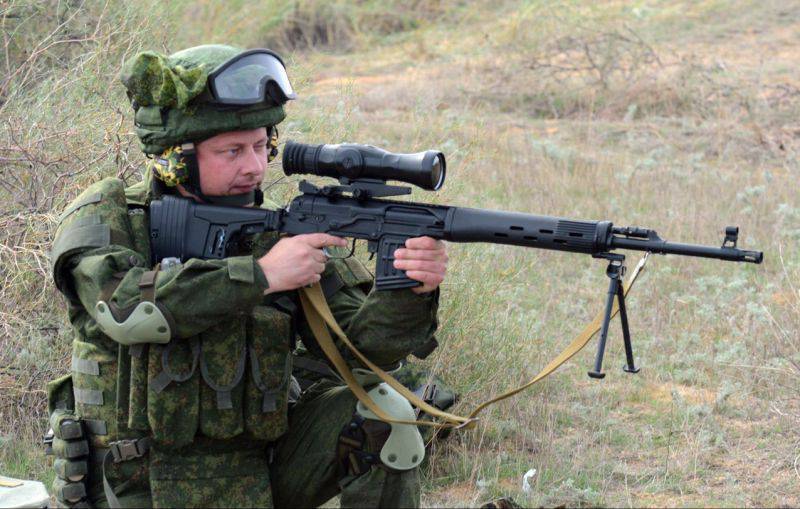 "In 2016, the delivery of the" Warrior "equipment kits for servicemen of motorized rifle and special units is planned for the compound," the press service added.
"The Warrior includes winter and summer bilateral camouflage kits that allow you to perform various tasks in high altitude conditions at temperatures ranging from -25 to + 45 degrees Celsius," the release said.
It is noted that "as part of the ammunition for the sniper about 40 elements of protection and life support of military personnel, including - armored helmets and bulletproof vests, waterproof overalls, protection systems for hearing, vision, elbows and knees."
In addition, "there is an autonomous source of heat, a raid backpack, an individual water filter, respiratory protection and first aid," the report says.