Japan and India have agreed on trade in defensive arms and on tightening control over information disclosing military technology, reports
Look
with reference to tass.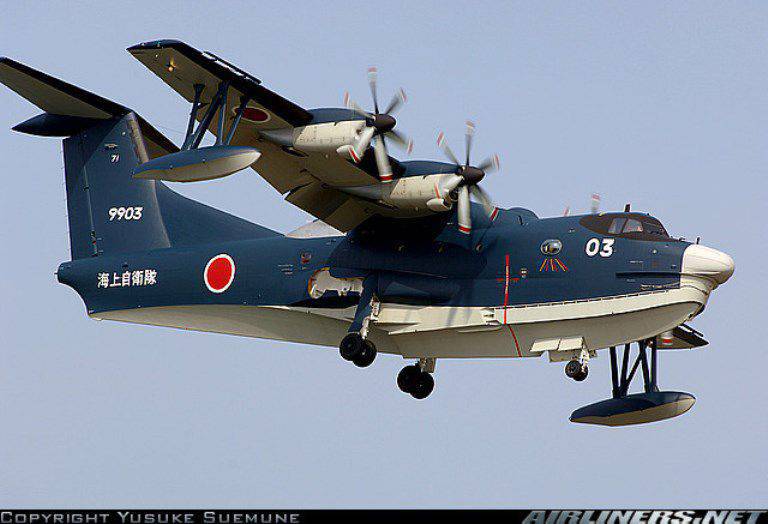 These agreements were reached on Saturday during a meeting of Indian Prime Minister Narendra Modi with a colleague from Japan, Shinzo Abe.
"The document in particular allows Japan to speed up negotiations on the supply of amphibious US-2 aircraft to India. It also implies the introduction of strict control over the handling of confidential information, including those relating to the tactical and technical characteristics of weapons, "the agency notes.
India's possible acquisition of US-2 Japanese aircraft was reported back in March of this year. India is interested not only in the acquisition of these machines, but also in their joint production. Earlier, New Delhi indicated its interest in the Japanese diesel-electric submarines "Soryu".