Information Agency
Reuters
with reference to representatives of the Egyptian investigative group, reports on the publication of a report on the causes of the crash of the aircraft of the Russian airline Kogalymavia, coming from the resort of Sharm-al-Sheikh (Egypt) to St. Petersburg. Recall the plane, falling apart in the air, fell on the Sinai Peninsula. Then (October 31) killed 224 person. A few days later, the FSB director Alexander Bortnikov stated that the cause of the catastrophe was a terrorist act — an explosive device was set off on board the airliner.
If we believe
Reuters
, the Egyptian side claims that it does not have a confirmation of the version of the terrorist act on board the Russian passenger aircraft.
From a statement by a representative of the Ministry of Civil
aviation
Egypt, which is provided by the Western News Agency:
The investigative commission has not yet discovered what would indicate an unlawful intervention or a terrorist act.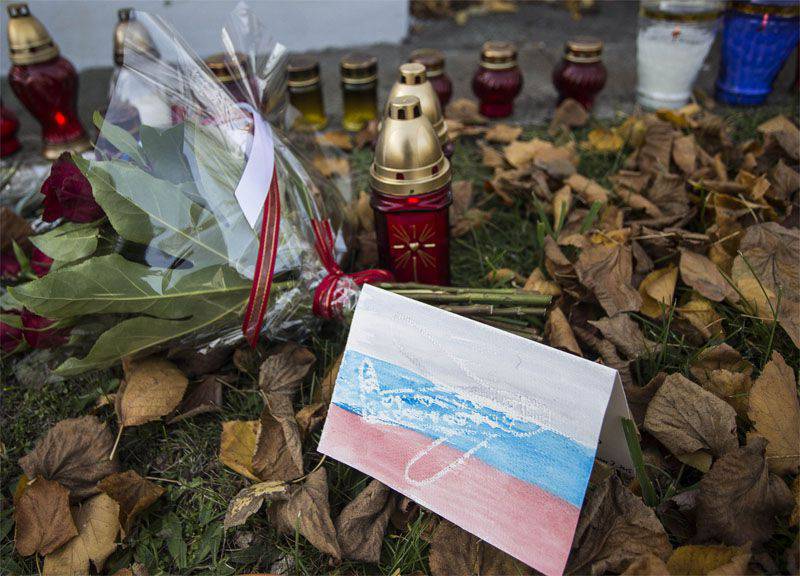 Is it any wonder this conclusion, especially given the fact that, firstly, Egypt is not interested in confirming the version of the terrorist attack, secondly, there is, for example, a Dutch commission, which was not enough to find an obvious conclusion in investigation of the collapse of the Malaysian liner near Donetsk.
In the special services of the Russian Federation previously stated that the wreckage of the aircraft and the personal belongings of the passengers were thoroughly analyzed, as a result of which traces of foreign-made explosive were found. According to Alexander Bortnikov, the power of an improvised explosive device did not exceed 1 kg in TNT equivalent. Later, a photo appeared on the Internet, published by Daesh (ISIS) militants who claimed responsibility for the attack, in which a tin can from a soda and activating an explosive was presented as a copy of an explosive device powered by A-321. items.