Near Aleppo were seen
Tanks
T-90 sample of 1992, differing from T-90A in that they have cast instead of a welded tower, reports
Messenger of Mordovia
.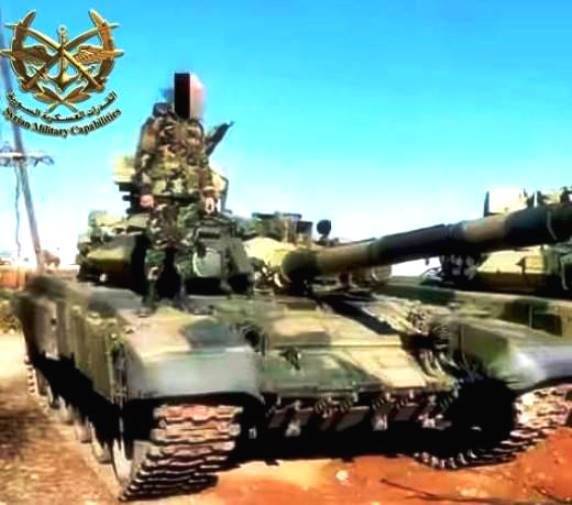 In addition, T-90 have tracked belts other than T-90A (the same as on T-72B), and less powerful B-84MS engines in 840 hp (T-90А has B-92С2 installed in 1000 hp).
The tanks of the first series are equipped with thermal imagers and Buran PA infrared sights.
According to the newspaper, "the 90's early-stage machine also has the Shtora-1 opto-electronic suppression system, designed to repel guided anti-tank missiles, and the Aynet equipment for remotely detonating a high-explosive fragmentation projectile."
The author notes that "despite their age, these tanks are significantly superior to T-72B, not to mention the existing Syrians old T-72М1".