The former head of the defense department of Russia, previously appointed to one of the posts in the Rostec concern, has been approved at the new post. Khalatny Anatoly Serdyukov was introduced to the board of directors of the Russian Helicopters concern. From the corporate message (results
RIA News
):
First Deputy Director General of Rostec, Chairman of the Council Vladimir Artyakov, Deputy Minister of Industry and Trade of the Russian Federation Andrei Boginsky, Academician of the Russian Academy of Sciences, Director of the IMEMO RAN Alexander Dynkin, Head of the Corporate and Legal Department of Rostec Alla Laletina, remained in the Board of Directors. Director General of Oboronprom Dmitry Lelikov, Director General of Russian Helicopters Alexander Mikheev. Independent members of Vitaly Baranov and Shiv Vikram Khemka were not left on the renewed board of directors.
In addition to Anatoly Serdyukov, the new member of the Board of Directors of Russian Helicopters was the former head of the United Aircraft Building Corporation Alexei Fyodorov.
The statement of Anatoly Serdyukov as a member of the board of directors of a large aircraft building corporation says that in the Russian state there are still truly irreplaceable officials ...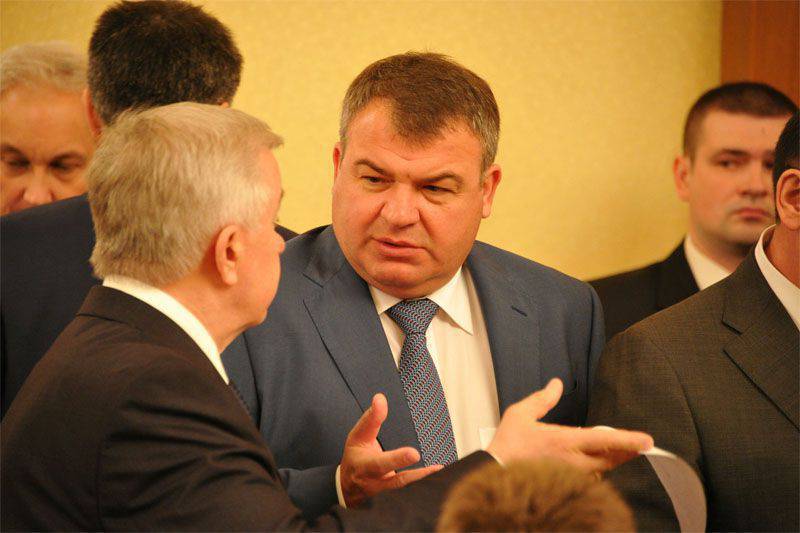 At the same time, attention is drawn to the decision of the Skopinsky Court of the Ryazan Region, which considered the possibility of parole of Natalia Dynkova, convicted in the case of Oboronservis. Recall that Ms. Dynkova was found guilty of carrying out real estate fraud by the Russian Defense Ministry and sentenced to 3 years with serving a sentence in a penal colony in the Ryazan region. The convict was in the colony for about a year and a half, and the court of Skopin decided to grant the request for parole on the basis of the positive characteristics of c. Dynkovoy from the leadership of the colony.