At a conference held in Riyadh, the Saudis decided to independently form a delegation of the Syrian opposition to negotiate with the government, while at the talks in Vienna, its formation was entrusted to UN special envoy Staffan de Mistura, reports
RIA News
Statement by the Minister of National Reconciliation of Syria, Ali Haidar, made to the agency Sputnik.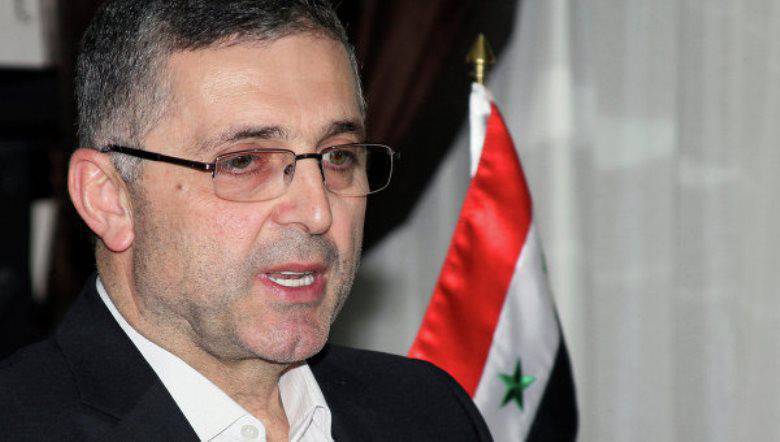 According to the newspaper, "the so-called" high council "of 32 people was created on Thursday in Riyadh, who would later elect 15 negotiators with the Syrian authorities on behalf of the opposition."
Haydar said about this: "At the meeting in Vienna, the delegation of the Syrian opposition was charged with (the UN special envoy for Syria) De Mistura, not Saudi Arabia. The purpose of the conference in Riyadh was to disrupt the implementation of the plan adopted in Vienna. "
The participants of the Vienna meeting, including "agreed to classify the groups fighting in Syria into terrorist and non-terrorist, but the Saudi organizers decided to get ahead of this process," he recalled.
"The groups were invited to the negotiating table until the classification was completed. At the conference, moreover, a number of opposition forces were absent, either because they were not invited, or they refused, "the minister added.
He noted that "Saudi Arabia cannot control the political process in Syria, since it is a party to the conflict and supports the armed groups, as already mentioned."
The meeting on the Syrian issue in Vienna took place on November 14 and was devoted to a political settlement of the conflict.