In the Atlantic, the tests of the autonomous deep-water apparatus "Rus" were successfully completed,
RIA News
message of the Ministry of Defense of the Russian Federation.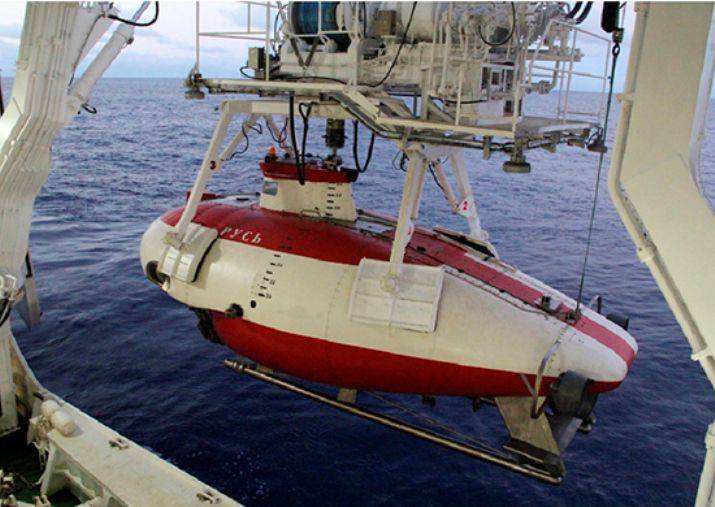 "The crew of the Rus unit was composed of the chairman of the state commission of senior hydronaut researcher Yuri Kurganov, senior test hydrocounters of first rank captains Dmitry Boev and Mikhail Kuzmichyov, diving to the depth of 6180 meters" Ministry of Defense Alexei Burilichev.
The apparatus was launched into the ocean from the research vessel Yantar.
"The apparatus" Rus "is intended for underwater technical, rescue and research work at depths up to 6000 meters using a manipulator device, as well as photo and video recording, conducting underwater exploration in the World Ocean, underwater archeology", - explained Burilichev.
It is noted that the "draft apparatus" Rus "was developed by the St. Petersburg Maritime Engineering Bureau" Malachite ". Its body is made of specially created high-strength titanium alloy. "
"By order of the Navy
fleet
Russia recently built the deep-sea vehicles Rus, Consul and the multi-purpose vessel Seliger of project 11982. In particular, the inhabited bathyscaphe Consul can also sink to a depth of six kilometers; it was successfully tested in the North Atlantic in 2011 year, "Burilichev said, adding that" Rus and Consul will help Russia in defining the boundaries of the continental shelf in the Arctic. "