The military spacecraft launched on Sunday into the calculated orbit has been taken over by the Russian Space Forces VC, reports
RIA News
message of the Ministry of Defense of the Russian Federation.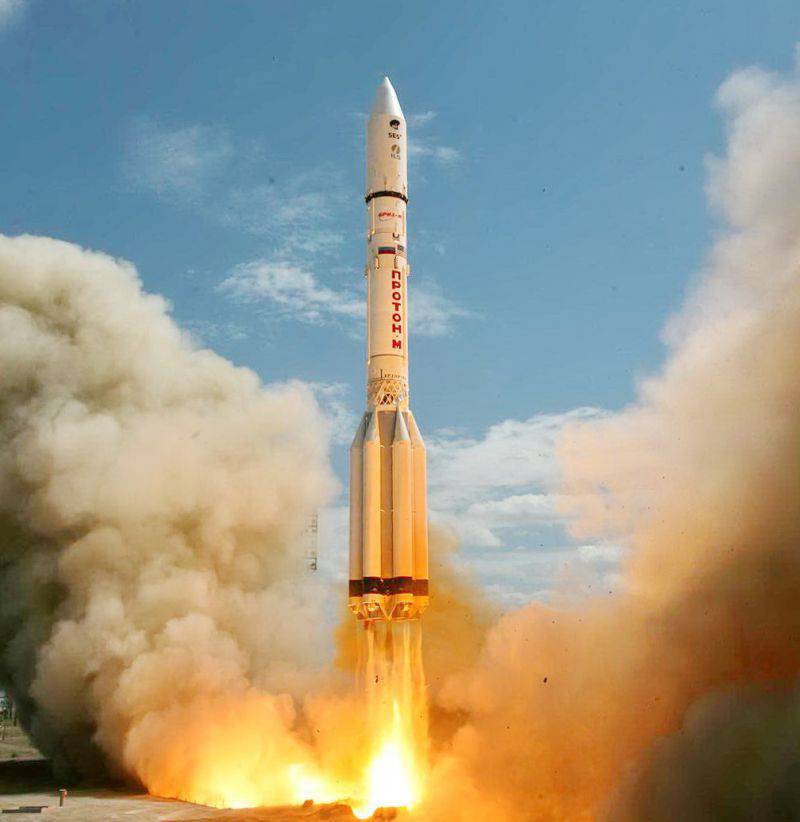 "The spacecraft launched in the interests of the Ministry of Defense of the Russian Federation in 03 hours 19 minutes (Moscow time) December 13 from the Baikonur cosmodrome of the Proton-M heavy-class launch vehicle was taken to control ground-based facilities of the German Main Space Testing Center (GICTS) Titov Space Forces Aerospace Forces ", - said in a release.
It is reported that "communication with the spacecraft has been established, the onboard systems are functioning normally, after the spacecraft has been put into orbit, the space number is assigned to Cosmos-2513".
"The launch of the Proton-M launch vehicle and the launching of the spacecraft into the calculated orbit took place normally. Five minutes after the launch, the Proton-M carrier rocket was taken to be escorted by means of the German Titov GIKTS, "the agency added.
It is noted that "at the estimated time, the spacecraft was launched by the Briz-M upper stage to the target orbit and accepted for control by ground-based Aerospace Forces, which will control it during orbital flight."