Moldovan President Timofti, whose rating has dropped to the level of statistical error, said that Chisinau is demanding the withdrawal of Russian peacekeepers from Transnistria. Moldovan media publish a fragment of a statement by Timofti, which he made at the international conference "Politics of Neutrality: International Cooperation for Peace, Security and Development", held in Ashgabat, the capital of Turkmenistan:
We declare the need to complete the process of withdrawing Russian troops and military equipment from the territory of our country.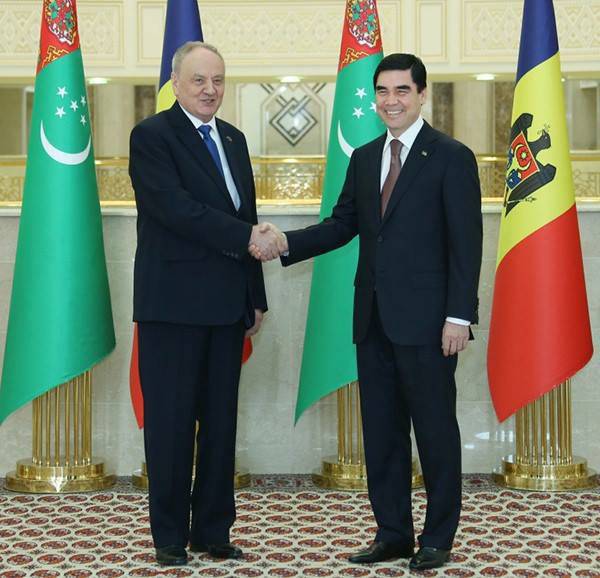 Timofti (pictured left) at the meeting with the President of Turkmenistan
"Our country?" What kind of country did Timofti mean? This question looks particularly relevant due to the fact that every second representative of the Moldovan political elite has a passport of a Romanian citizen in his pocket ...
During the conference, Timofti stated that the mission to Transnistria must be turned into a civilian one. According to him, it would be better if the staff of the OSCE special mission replaced the Russian troops of the peacekeeping forces. These are not the OSCE special mission officers who have been in the Donbass for more than a year and at the same time can't unambiguously state the punitive actions of the Ukrainian military units, constantly trying to avoid realistic assessments. If so, then it turns out that Mr. Timofti wants shots to sound in Transnistria again and people start to die?
Is this his personal initiative, or did someone suggest?