On Wednesday, the state commission received the seventh patrol boat of the 03160 project built by the Pella shipyard, reports
Flotprom
with reference to the press service of the enterprise.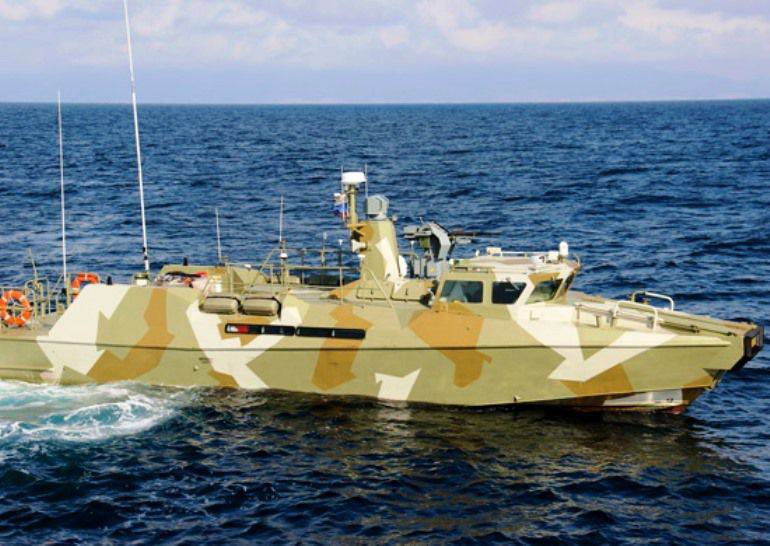 "The boat has successfully completed state trials. He was brought to the place of basing and will soon become part of the Black Sea
fleet
Russia, "the report said.
Publication certificate: "Patrol boat of the 03160" Raptor "project is designed to perform the following tasks during daylight and darkness of the day:
- delivery of a group of staff of at least 20 people with the highest possible speed during the disembarkation and landing of the group;
- keeping watch in designated areas;
- interception and retention of small targets;
- rescue people in areas of duty.
Navigation area - the coastal zone of the seas, straits, estuaries in the ice-free navigation period in the daylight and dark time of the day with the distance from the place of refuge to 100 miles.
The length of the boat (the longest) is about 17 m, the width is about 4 m, the height is fixed - 3,5 m, the draft is about 0,9 m, the speed is up to 50 nodes, the total power is 2200 hp, the crew is 3 people. "