Baghdad sent a letter to the UN Security Council in which he asked to influence Ankara in order to withdraw the Turkish troops from the territory of Iraq, reports
RIA News
Reuters message.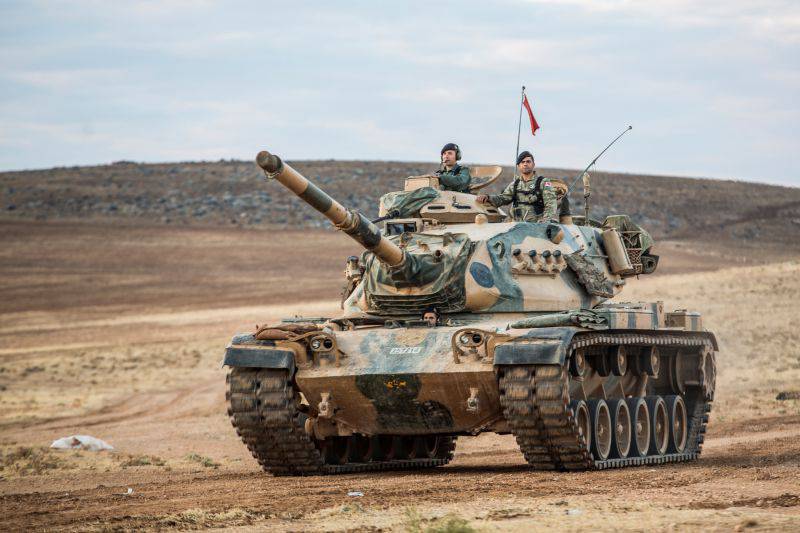 "We urge the Security Council to demand that Turkey withdraw its troops immediately and no longer violate the sovereignty of Iraq," the document says.
"This is regarded as a blatant violation of the principles of the UN Charter, a violation of the territorial integrity and sovereignty of Iraq," the message says.
Learning about this letter, Erdogan called him a "dishonest step" by Baghdad.
"They can appeal to the UN Security Council, it is their natural right, but it will not be an honest step"
, - he declared.
As the Iraqi authorities previously reported, "December 4 is Turkish
tank
the battalion entered the Iraqi province of Ninewa. " Ankara explained its actions by the need to protect Turkish instructors training Kurdish militias from terrorist groups.
"It has been almost 1,5 of the year, a camp has been built, the military have been sent, they are being trained, and you suddenly make such statements. Where have you been before? We cannot talk about withdrawing our military from there, we will resolutely continue training, but we will do this in the framework of agreements with Iraq. These are not combat units, but instructors and the contingent protecting them, "said Erdogan on Friday.