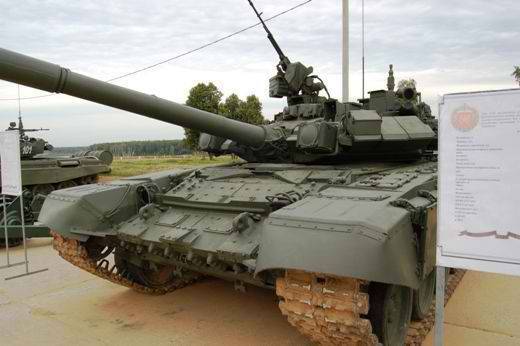 The outgoing year 2015 was marked by the fact that the T-90A, the most modern tank in the arsenal of the Russian Army, was at war for the first time. Despite the fact that the terrorists have already managed to post on the web a rough-cooked Hollywood-style video with the "destruction" of such
tank
, seriously talking about how the T-90A shows itself in a hot spot, it is too early.
True, military experts have already noted the fact that T-90А went to war, and not budget-upgraded T-72B3, which continue to enter the troops from the time they were at the helm of the military department of the former leadership of the Ministry of Defense. Not surprising: the T-90A has a more powerful frontal armoring. The Shtora-1 optoelectronic suppression complex installed on the tank is capable of neutralizing the anti-tank missile systems available to the militants.
On T-72B3 "Curtains" no. And according to the characteristics of the protection, the B3 corresponds to the level, at best, of the second half of the 80's.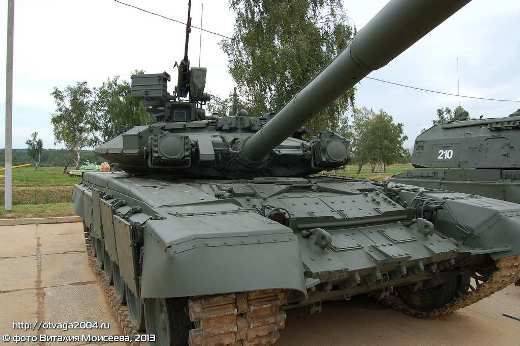 Tank officers who participated in the first Chechen war demanded that the tanks be equipped with closed machine gun installations, such as that of the T-90.
But officials in cozy offices did not understand how the tank commanders risk shooting from an openly installed large-caliber machine gun, forced during the battle to crawl out of the hatch under bullets and shrapnel.
On the T-90A installed a system of remote blasting "Ainet". The Vestnik of Mordovia has already talked about the principle of its work: the gunner-operator of the tank using a laser sight-rangefinder measures the distance to the target (the target may be calculations of ATGM, infantry in the trenches, infantry fighting vehicles and armored personnel carriers, frozen helicopters, etc.) Before firing, information about the distance to the target enters the electronic fuse, and when the projectile is in the right place, it is undermined in the air. If we compare the effectiveness of the use with a conventional high-explosive fragmentation projectile (OFS), then Ainet increases it threefold. Firing range - more than 4 km.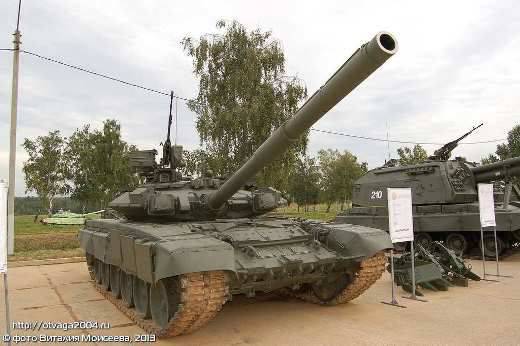 In addition to the use of conventional OFS, in which the old fuse is replaced with a new one, it is possible to use ammunition with ready striking elements. Then the effectiveness of the application increases even more. Unfortunately, on "Aynete" on T-72B3 also saved.
As a result, a paradoxical picture emerged: the army continues, by inertia, a machine that, by most characteristics, is significantly inferior not only to the newest Korean and Chinese tanks, but even to the Polish Leopard-2-X5. T-90, in its latest versions, with a number of modified systems and air conditioners are now being exported, including our neighbors.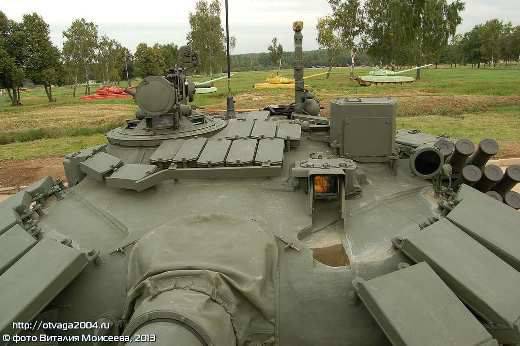 As for the T-90A in Syria, we already wrote that the combat vehicles operating there urgently need additional measures to protect the side projection and the stern, as a result, the effectiveness of such tanks will further increase. Let's not wait for unjustified losses.