Information Agency
Bloomberg
decided to publish the data of the so-called Royal United Institute of Defense Studies. Apparently, the royal institute is very fond of counting other people's money, and then presents its own calculations regarding how much Russia was spending on the operation in Syria this year, and how much it will spend next.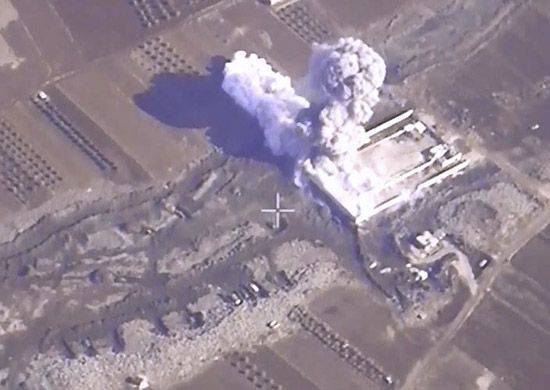 Representatives of the London Institute report that Russia initially spent about 4 million dollars daily on conducting an antiterrorist operation in Syria, and since mid-November the amount of expenses has doubled and, accordingly, has reached a value of 8 million dollars. As a result, the royal institute reports, on an annualized basis, Russia may spend a billion dollars on a Syrian operation 3.
Recall that the day before, Russian Prime Minister Dmitry Medvedev stated that the Russian Defense Ministry did not apply for additional funds. Earlier, it was stated that the costs of the operation in Syria fit into the expenses of the country's main defense department, and, for example, one day of a Syrian counter-terrorist operation costs the budget twice as much as one day of military exercises. At the same time, however, the Ministry of Defense did not specify what scale exercises are meant.
When counting the money that Russia spends on an operation in Syria, Western experts for some reason do not ask how Russia can help in the fight against terrorism, but present information in such a way as if they calculate how long the Russian potentials run out from the start of such an operation defense budget ...