Judging from the photo that appeared in social networks, the Myanmar Navy was replenished with the third frigate of the domestic construction F 14 Sin Phyu Shin, named after the Burmese king Sinbyushin who ruled in the 18 century, the blog
bmpd
.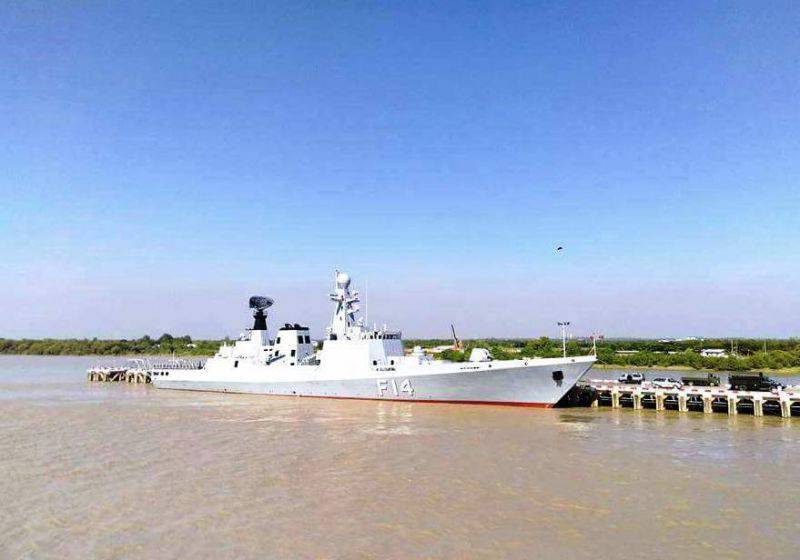 New frigate Myanmar Navy national construction F 14 Sin Phyu Shin
The ship was launched in March 2014.
"The construction of the F 14 Sin Phyu Shin frigate was supposedly carried out with the technical assistance of the PRC and the DPRK. The frigate is a further development of the design of the previous Frigate F 12 Kyan Sittha built in Sinmalaik, commissioned by the Myanmar Navy in April 2014 of the year, "the blogger said.
Both ships are built using Stealth technology and have the same hull length - 108 m, but differ in architecture.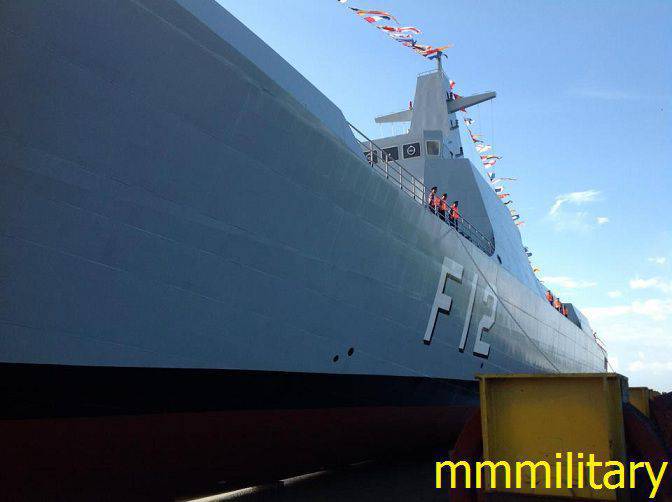 Launching the frigate F 12 Kyansittha
The first Frigate F 11 Aung Zeya was commissioned at the end of 2011. The fourth one (F 15) was laid out in December of 2013 and is under construction.
"Apparently, all three Myanmar frigates are equipped with a new North Korean anti-ship complex with missiles similar in appearance to the Russian 3X24 of the Uran complex," notes bmpd.