Information Agency
SANA
With reference to the Ministry of Defense of Syria reports on the progress of the operation of the armed forces of the SAR against terrorist groups. The report says that the Syrian air force attacked the militants of the Daishe group in the area of ​​the village of Khleyb al-Sour - to the east of the city of Salamia (Hama province). As a result, several dozen militants were destroyed.
35 militants managed to eliminate the Syrian army soldiers who attacked a convoy of armored vehicles and vehicles of terrorists armed with anti-aircraft guns and large-caliber machine guns. It is reported that intelligence reported combat units about the place and time of passage of the militant column DAISH. Located near the village of Al-Maakar al-Shamali, the Syrian military attacked the militants from two directions at once.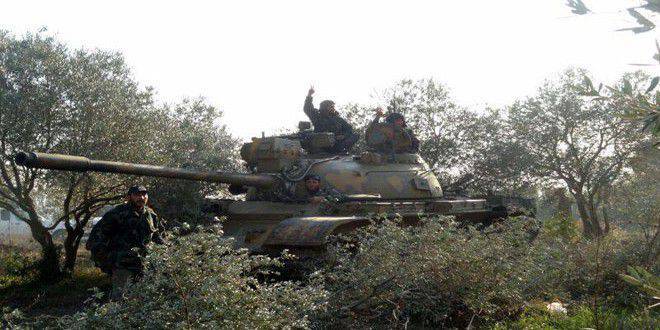 Another militant car carrying
weapon
"Twin", was destroyed in the north-eastern outskirts of Salamia (Hama province).
The air strikes of the SAR Air Force brought air strikes against militant positions of the Jaish Al-Fatah and Ahrar al-Sham groups, close to the administrative border between Hama and Idlib. According to the Ministry of Defense of Syria, as a result of the strike, one of the leaders of Ahrar al-Sham, nicknamed Abu Osama, was destroyed (his real name is Muhammad al-Zeidan).
Several militants and pieces of equipment were destroyed by airplanes of the Syrian Air Force in the province of Homs - in the vicinity of the village of Tadmore. Substantial damage in Syrian manpower
aviation
inflicted on militants in the area of ​​the city of Al-Kariaten (province of Homs).
On the eve of Syria came the information that the city of Homs is under the complete control of the Syrian government army.