Another message about the complete defeat of the "sabotage and reconnaissance group," which allegedly included citizens of the Russian Federation, noted the Ukrainian special services sent by overseas instructors. Mr. Gerashchenko, a People's Deputy of the Verkhovna Rada of Ukraine, tells about the "heroic" actions of the special forces to neutralize the "saboteurs" in Kiev.
In the course of the next "anti-sabotage" operation in Kiev, an employee of the Ukrainian special services was killed, who, according to Gerashchenko, still managed to destroy the "saboteur". From the report of the people's deputy, who several weeks ago stated that it was necessary to transfer to the terrorists DAISH (ISIL) information about the Russian pilots participating in the operation in Syria:
Last night in Kiev during the clearance of the sabotage and terrorist group, an employee of the special unit of the SBU "Alpha" was killed. While dying, he took to the grave of the enemy of Ukraine, who came to Kiev to organize sabotage and terrorist acts. (...)

We are doomed the coming years, and possibly decades, to live alongside the Russian Federation, which Vladimir Putin has made a stronghold of state terrorism.

We have only one way out - to strengthen our own armed forces, security forces and the police. And the merciless fight against all-corruption corruption!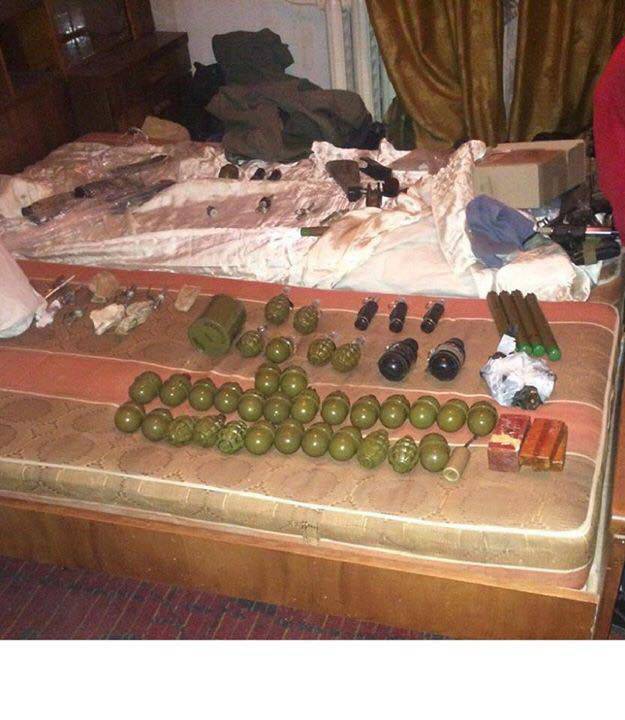 Reports about an "anti-sabotage" operation against "Kremlin agents" took place on Ukrainian TV channels. Here is one of these reports that you should pay special attention to:
The leading news release on the TV channel TSN talks about the "anti-sabotage" operation conducted by the SBU. The report is a replica of the fact that representatives of the Ukrainian special services did not even evacuate its residents from the house. Obvious strangeness, especially if we take into account the fact that the SBU allegedly knew that they were dealing with "DRG", which, by definition, must be armed and have explosive devices, including combat grenades.