On Wednesday, two Su-27SK fighters were sent to Russia from the Indonesian Air Force base Sultan Hasanuddin, the blog reports
bmpd
with reference to the country's Defense Ministry.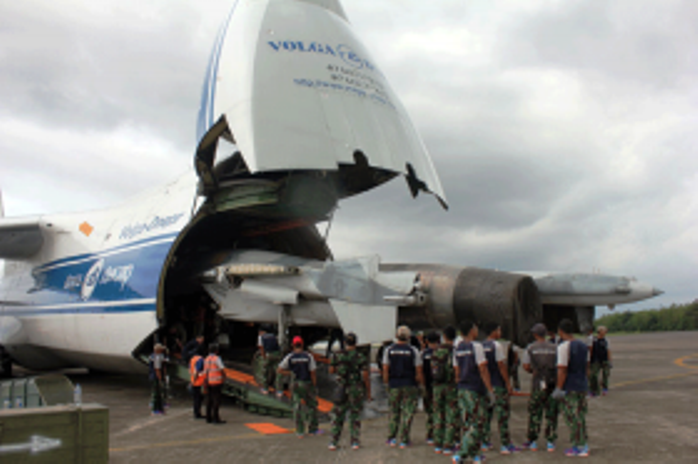 Loading two Su-27SK fighters (TS-2701 and TS-2702 side numbers) of the Indonesian Air Force into the An-124-100 transport aircraft of the Russian Volga-Dnepr Airlines
The fighters with TS-2701 and TS-2702 boarding numbers were transported by Volga-Dnepr Airlines. It is assumed that the repair of the aircraft will take specialists Komsomolsk-on-Amur Aviation Plant.
Both fighters were delivered to Indonesia in 2003 g. According to information published on the resource forums.airforce.ru, "both Su-27SK were used in the Indonesian Air Force very limited: the total attack of one of them - 693 hour and the other - 348 hour". The last years the aircraft were not exploited at all.