Russian Foreign Ministry spokesman Maria Zakharova says that there is information about the willingness of the terrorist group DAISH to increase its presence in Afghanistan. Recall that at the moment, some gangs DAISH (ISIL) operate mainly in the northern Afghan provinces. The number of militants of the so-called "Islamic state" in Afghanistan is estimated at 7-8 thousand.
According to Maria Zakharova, DAISH is preparing to open a "second front" on Afghan territory. Official representative of the Foreign Ministry of the Russian Federation quoted by the news agency
TASS
:
When Russia began a decisive military eradication of IS and other terrorist organizations in Syria, a partial reorientation to Afghanistan seems to allow the IG to still present itself as an effective military structure that opened, one can figuratively say, the "second front" despite the offensive from the anti-Igilov forces in the region of the Middle East and North Africa.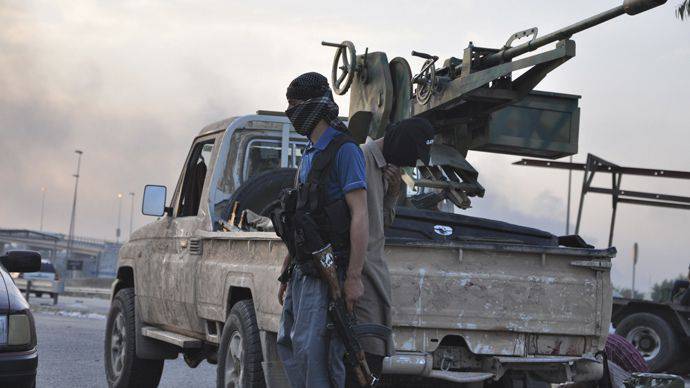 Maria Zakharova speaks of the need to perceive the threat of the spread of Daesh in Afghanistan with all seriousness:
It is necessary to seriously consider the scenario of preventing the "threat" of a terrorist threat outside Afghanistan, especially since one of the tidbits for terrorists is the territories of our allies, our neighbors and partners, the states of Central Asia.
It should be noted that at one of the meetings of the CSTO representatives of Tajikistan, included in the organization, noted the strengthening of the militant militias under the flags of DAISH in the immediate vicinity of the border of Afghanistan with the RT.