The Central Telegraph Agency of the DPRK transmits the statement of the head of the republic Kim Jong-un. According to him, the DPRK was able to reach a new level of equipping the army through the development of Korean scientists. The address of the head of state states that the Democratic People's Republic of Korea has become a powerful nuclear power capable of striking (attention!) With its own development of a hydrogen bomb.
In this case, Kim Jong-un adds that such a blow will be inflicted only if someone encroaches on the sovereignty of the DPRK and its national dignity.
His statement, in which the hydrogen bomb was mentioned, was made by the North Korean leader during a visit to a memorial complex dedicated to the revolutionary struggle of the DPRK.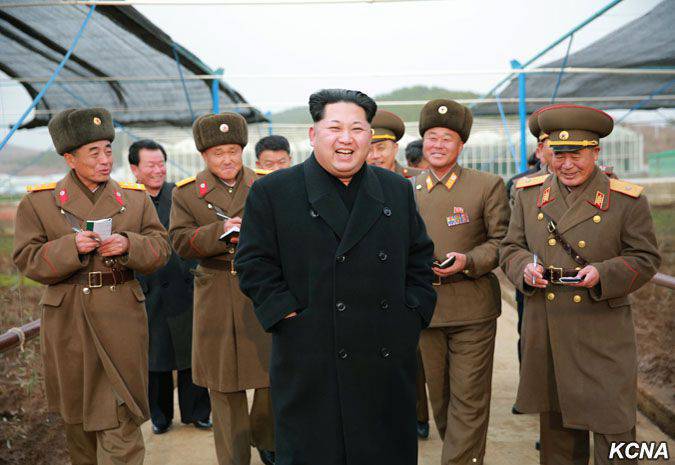 There is no evidence that Pyongyang has such a formidable
weapons
how a hydrogen bomb was presented. In principle, the rhetoric of the DPRK authorities almost always rested on the fact that it was impossible to verify the accuracy of the statements made. For example, in 2005, the DPRK declared itself a nuclear power, but the question still remains of whether the North Korean army has effective means of delivering nuclear warheads. This question, for obvious reasons, is most worried about the neighbors on the Korean Peninsula, as well as Japan, in relations with which Pyongyang has far from cloudless relations. The United States also refers to the statements of the DPRK leader at the same time with skepticism and caution. Why? - But what if…