Turkish edition
Haber Turk
writes that in Turkey there is a high probability of terrorist acts against citizens of the Russian Federation. The publication in this case refers, nothing less, to the Central Intelligence Agency (CIA) of the United States. If you believe the publication, the attacks are being prepared by citizens of the Palestinian Authority, who are allegedly related to the activities of the terrorist group DAISH.
The Turkish media, referring to the material of the American special services, writes that the Palestinian members of the DAISH, who happened to be in Turkey a few weeks ago, may be involved in the terrorist act against the airliner of the Russian company Kogalymavia, which was flying from Sharm-al-Sheikh to St. Petersburg. Recall that the plane was blown over the Sinai Peninsula (Egypt). If these messages are credible, then it turns out that Turkey is the real entrance yard for terrorists of all stripes. They can carry out terrorist acts on the territory of other countries, then for some time turn into a so-called sleeping cell with the aim of striking a new target in the near future in Turkey itself.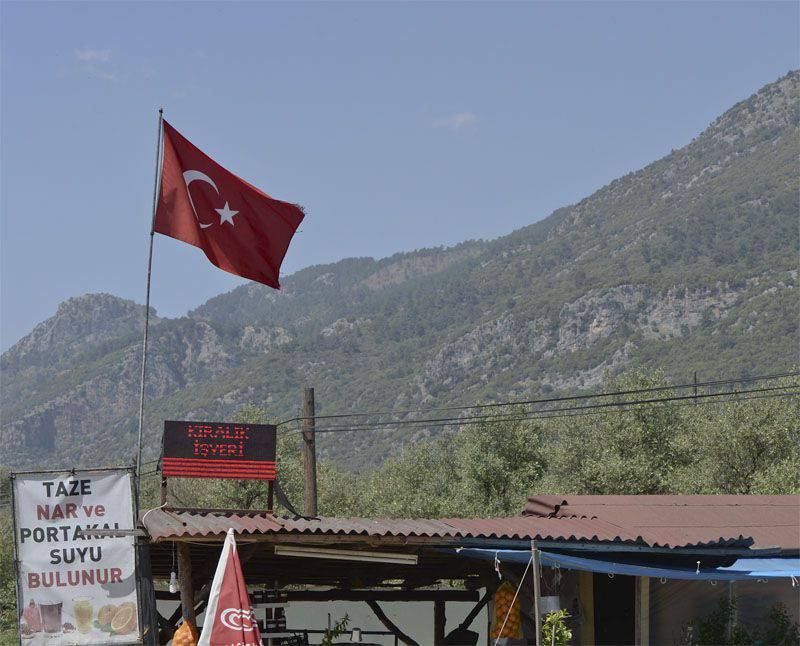 In principle, the message of the Turkish source is not surprising, especially if we take into account the fact, Turkey still in 90-s actually helped the terrorists who were active at that time in the North Caucasus.
It should be noted that at present there are practically no Russian tourists in Turkey. Russian tour operators have stopped selling vouchers to this country after the strike by Turkish Air Force fighters on the Russian Su-24 in the sky over Syria.